The Human Rights Day – a reminder that 69 years ago the UN General Assembly adopted the Universal Declaration of Human Rights, which Article 1 reads as follows:
"All human beings are born free and equal in dignity and rights. They are endowed with reason and conscience and should act towards one another in a spirit of brotherhood. "
This is the time to recall that human rights are not just a list of nice wishes, but rights that the state is obliged to ensure to all people in its territory.
Human Rights Action has asked some of the victims of human rights violations in Montenegro to share their thoughts and feelings on the occasion of this day.
---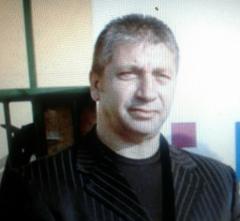 Rizo Alković – a Montenegrin, a Roma, a Muslim and a victim of discrimination and violation of the right to the protection of psycho-physical integrity, according to the European Court of Human Rights' judgment. The state failed to protect him, his wife and their two children from racist attacks and neighbors' threats. Alković than moved to Belgium with his family.
"I am unaware of the existence of human rights in Montenegro. I am only aware that there are people and NGOs fighting for human rights. I have no feelings on the occasion of Human Rights Day because I know that I am not alone, that there are many people sharing the same destiny. The state should have done the exact opposite of what it did in order to protect my rights. Unfortunately, the Ministry of interior, the State Prosecutor's Office and the judges approved of everything that was happening to me.
What do I get with this judgment from Strasbourg? For ten years I have been without an address, they took away my apartment, my job, my home, I had to withdraw two students from university to go some place else to be safe.
Myself and everyone else at risk would perhaps gain something if the Prime Minister decided to dismiss all those people who had brought Montenegro to its knees portraying it as a savage and backward nation."
---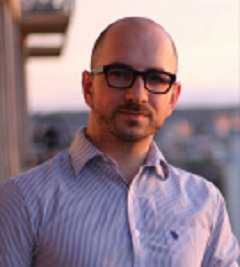 Zdravko Cimbaljević, gay, human rights activist and a victim of breach of the right to protection of psychophysical integrity, uninvestigated death threats, as a result of which he was granted asylum by Canada:
"I want to wish all the citizens of Montenegro a nice Human Rights Day. I do not say "happy" on purpose because, as we know, this day reminds us just how much more we have to work to make this day truly happy for all of us. I am amongst the many who had been forced to leave our country due to unjust and inhumane treatment by the government. On Human Rights Day, as well as almost every other time I think of Montenegro, I recall the anguish that drove me out – feelings of injustice, feeling that in the eyes of both the police and the state prosecutors you are not an equally worthy citizen. Every time I took a stand in defense of human rights, I felt even more pressure, knowing what tomorrow would bring. Disappointment by my family, friends and citizens who recognized me on the street was even greater. And only because I refused to lie and hide. The state failed to protect the then only citizen who had openly fought for minority rights and the LGBTIQ community whose members still suffer violence, humiliation and threats and do not have sufficient state protection. Many countries should follow the example of Canada, particularly Montenegro. Canadian Prime Minister publicly apologized to the LGBTIQ community for the injustice they had experienced in the past. The state acknowledged its failure to protect the citizens and asked for forgiveness. Maybe the Montenegrin government could learn from this example and prepare for a genuine apology."
---
Tufik Softić, investigating journalist, victim of inefficiently investigated assaults, according to the decision of the Constitutional Court:
"Thanks to the two judgments – of the Basic and Constitutional Courts, in which the state was found responsible for ineffectively investigating my case, I could say that this year I am welcoming this Human Rights Day with a little more personal optimism and faith that changes for the better are possible, even if they came very slowly and took time – the whole ten years, as in my case. At the same time, I am sad because I feel as if somebody had stolen ten years of my life, especially during the period when this meant much more than in my youth. The Basic Court in Podgorica and Constitutional Court of Montenegro clearly stated what the state should have done, and that is conduct an effective and efficient investigation through its institutions. If it had done so, attacks against me, in the sense of a crime, would have been resolved by now – the one qualified as an attempted murder as well as the one qualified as causing general danger, which I believe was a terrorist act. Had these cases been resolved, I would have had a peaceful life and justice would have been served. This way, there is some moral and material satisfaction, and only hope that the 2007 investigation will have to be reopened sometime again and that the ongoing one will not be closed unsuccessfully or become time-barred next year. All this has completely changed my life and the life of my family. We have been through an awful lot in the past ten years. I wanted to wake up in some other place a hundred times. I am afraid that I have determined my children's life path in some way and that one day I will be sorry for not going somewhere else with my family, to spend the rest of our lives in peace and without fear."
---
Sejda Krdžalija, Bosniak woman, a mother of a 22-year-old musician named Sanin, who was killed during war crime gone unpunished – "deportation" of Muslim refugees from Montenegro to their enemy Bosnian Serb army:
"That May 1992, we escaped the horrors of war, full of hope that our neighbors in Montenegro would provide us protection. Instead, our sons, husbands and brothers were arrested, like the worst criminals, and deported to concentration camps, from which only a few survived. After 13 long years of searching I was able to find the remains of my son, unlike many mothers who are still unaware of the location of their children's remains. I would not wish on anyone to ever feel so helpless and humiliated as I did then in Montenegro. And justice … what type of justice is that when all those responsible had been relieved from all responsibility. The compensation we received is some kind of substitute justice, it cannot redeem the responsibility of those who sent our loved ones to their death."
---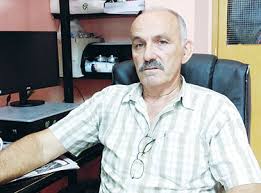 Milisav Dragojević, a whistleblower whose status was recognized by the decision of the Agency for Prevention of Corruption, saved from disciplinary responsibility for public warning, but with consequences in the workplace and without adequate investigation into the allegations he pointed to in the criminal complaint together with his colleagues:
"When I think about human rights in Montenegro, I feel a void, because I do not know how to achieve them, how to protect myself from those who just walk all over these rights. I have suffered injustice for a long time; my right to work, to think freely and express my opinion have been denied, as well as my right to achieve protection through court, because, in my opinion, the judiciary is dependent on politics, and is therefore unjust. Unfortunately, I have many friends who suffer injustice same as I do. The state was supposed to provide, first and foremost, an efficient and independent judicial system, which would interpret the laws consistently. I filed a lawsuit for mobbing against the state railway company I work for more than a year ago, but no preparatory hearing has been held yet. I was granted the status of a whistleblower, but was not assigned any protection, while my employer has risen above the law thanks to protection from certain individuals from high government ranks. Since I have been denied my right to work in the Railway Transport of Montenegro for some years now, my pay has been cut; I would come to work, but I was not allowed to carry out my duties. I felt isolated from the environment in which I worked. I was unjustly disciplined for speaking publicly with the best intent."
---
Mijo Martinović, a victim of uninvestigated police torture, consistent with the decision of the Constitutional Court:
"I want to wish a happy Human Rights Day to all the people on Earth, and pray to God that what had happened to me be the last instance of violation of human rights in the world. On this day, when all the citizens of Montenegro should be proud to live in a country where human rights are respected, the vast majority does not feel that way because in our country, which is on its path to the EU membership, human rights are little respected. As a person who experienced one of the worst cases of torture in the history of modern Europe, by the Special Police Unit of Montenegro, I feel sad because all the state and parastatal institutions have done everything to make sure that this crime remain unresolved and that those who swore to the state and the people to protect the lives and property of citizens be not brought to justice. Every democratic state would do everything to bring to justice those who broke their oath and the law, when it was their duty to protect it. Ever since 25 police officers in full combat gear (bought with Montenegrin taxpayer money) broke my bones, my skull and my car two years ago, my life has changed, my health has been severely damaged, my safety endangered and I no longer have any trust in state authorities."
---
Branimir Vukčević and Momčilo Baranin, victims of police torture and ineffective investigation by the State Prosecutor's Office, according to decisions of the Montenegrin Constitutional Court:
"As victims of torture carried out against us by the Police Directorate members who remain unidentified to date, we feel unsafe and insulted.
Unsafe, as the perpetrators of torture have not been identified and brought to justice, and insulted because the competent state authorities have done nothing to ensure impartial and effective investigation.
Nowadays when all civilized nations understand that a state is a living organism, created for the common good and protection of fundamental human rights that apply equally to all, Montenegrin society is obviously still wandering through the dark corridors of Plato's cave, without hope to soon cast off the shackles and see daylight. Violation of basic human rights has significantly affected our lives, since we still feel threatened due to the inefficiency of state authorities. There is also a real danger that abusers from the ranks of law enforcement, thanks to the inaction of state authorities, feel protected and might act in the same way on some other occasion."
---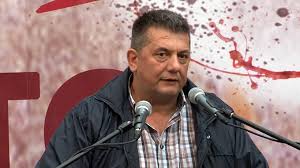 Gojko Raičević, a journalist, suffered three attacks by the law enforcement officers on the night after the October 2015 protests, none of which was investigated:
"While Human Rights Day is celebrated all over the world, in my particular case this 10th of December is the third reminder that my rights to life, freedom and security arestill endangered. Rather than protecting, the "state" I was born inthreatens my basic rights. What bothers me and many others who share similar experiences is the fact that the officials-offenders with Montenegrin insignia are still in the streets, unpunished, protected by both their superiors and state organs. Also, these state organs that should prosecute and sanction police officers-offenders are shrugging their shoulders for the third year in a row, unwilling or unable to oppose the conspiracy of silence that prevails amongst uniformed criminals. Such position of the state leaves not only a bitter taste, but also a feeling of anxiety that the injustice could happen again – to me, as someone who has been a victim of police torture three times, and to others. To hope that this will not happen again is futile if the perpetrators are not identified, prosecuted, and punished."
---
Braslav Borozan, a victim of an uninvestigated report of torture at police station in Podgorica, charged with the attack on five policemen:
"I feel absolutely hopeless, as I have learned from my personal experience that totalitarian dictatorship, such as in Montenegro, does not respect elementary human or civil rights on any grounds.
The state was supposed to abide by the Constitution, the laws and other legally binding international acts, to respect my fundamental rights and act on my criminal complaint against the police. In my particular case, the state has done almost everything contrary to what it was supposed to do. The fact that my complaint of torture in police custody was ignored for more than two years, while at the same time I was accused of allegedly attacking five police officers, has affected me negatively – I have been feeling hopeless and disappointed ever since, humiliated and deprived of basic human rights, lost all hope in institutions and the system as a whole. Since this agony persists for over two years now, I do not feel safe here anymore. I am labeled and discriminated against."
Sjutra je Dan ljudskih prava, vrijeme za podsjećanje na 69 godina od kada je Generalna skupština Ujedinjenih nacija usvojila Univerzalnu deklaraciju o ljudskim pravima, čiji 1. član glasi:
"Sva ljudska bića rađaju se slobodna i jednaka u dostojanstvu i pravima. Ona su obdarena razumom i sviješću i treba jedni prema drugima da postupaju u duhu bratstva."
Vrijeme za podsjećanje da ljudska prava nisu samo spisak lijepih želja, već prava koje je država dužna da obezbijedi svim ljudima na njenoj teritoriji.
Akcija za ljudska prava je zamolila neke od žrtava kršenja ljudskih prava u Crnoj Gori da podijele njihove misli i osjećanja povodom sjutrašnjeg dana.
---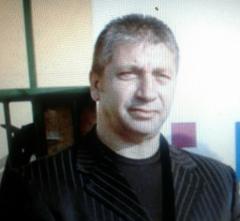 Rizo Alković, Crnogorac, Rom i Musliman, žrtva kršenja prava na zaštitu psiho-fizičkog integriteta i diskriminacije, na osnovu presude Evropskog suda za ljudska prava. Država nije zaštitila njega, suprugu i dvoje djece od rasističkih napada i prijetnji komšija. Alković se sa porodicom iselio u Belgiju.
"Ja ne znam da postoje ljudska prava u Crnoj Gori. Znam da postoje ljudi i NVO koje se bore za ljudska prava. Nikako se ne osjećam povodom Dana ljudskih prava jer znam da nisam usamljen, da ima mnogo ljudi koji su iste sudbine kao ja. Država je trebalo da uradi sve kontra od onoga što je radila da zaštiti moja prava. Nažalost sve što mi se dešavalo podržavali su MUP, tužilaštvo i sudije.
Šta ja dobijam ovom presudom u Strazburu? Ja sam deset godina bez adrese, oduzeli su mi stan i rad i dom, dva studenta sam morao da maknem s fakulteta, da bismo otišli da budemo bezbjedni.
Možda bih nešto dobio i ja i svi drugi ugroženi kada bi predsjednik Vlade razriješio dužnosti sve te ljude koji Crnu Goru bacaju na koljena i prikazuju kao jedan divljački i zaostali narod."
---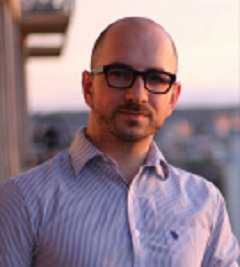 Zdravko Cimbaljević, gej aktivista za ljudska prava, žrtva kršenja prava na zaštitu psiho-fizičkog integriteta, neistraženih prijetnji smrću, zbog čega je dobio azil u Kanadi:
"Želim da svim građanima i građankama Crne Gore poželim lijep dan ljudskih prava. Namjerno ne kažem "srećan", jer kao što znamo, ovaj dan podsjeća koliko još posla imamo da ovaj dan učinimo zaista srećnim za sve nas. Spadam u one koji su morali da napuste našu državu zbog nepravednog i nehumanog odnosa državnog sistema. I na dan ljudskih prava, i skoro svaki put kad pomislim na Crnu Goru, prisjetim se mučnina koje su me protjerale. Osjećaj nepravde, osjećaj da u očima i policije i državnih tužilaca nijeste jednako vrijedan građanin. Svaki put kad bih stao u odbranu ljudskih prava, osjetio bih još veći pritisak, znajući šta sjutra donosi. Još veće razočarenje i od porodice, prijatelja i građana/ki koji su me prepoznavali na ulici. Samo zato što nijesam želio da lažem i krijem se. Država je pala na ispitu da zaštiti tada jedinog građanina koji se otvoreno borio za prava manjine i LGBTIQ zajednice čiji pripadnici i danas trpe nasilje, poniženja, prijetnje i nedovoljnu zaštitu države. Kanada je zemlja za primjer mnogim državama, posebno Crnoj Gori. Kanadski premijer se javno izvinio LGBTIQ zajednici zbog nepravde koju su doživljavali u prošlosti. Država je priznala da nije zaštitila svoje građane i građanke i zatražila oproštaj. Možda bi crnogorska vlada mogla da nauči iz ovog primjera i pripremi se za jedno istinsko izvinjenje."
---
Tufik Softić, novinar istraživač, žrtva dva nedjelotvorno istražena napada, u skladu s odlukom Ustavnog suda:
"Zahvaljujući dvijema presudama, Osnovnog i Ustavnog suda, u kojima je država osuđena zbog nedjelotvorne istrage u mom slučaju, mogao bih reći kako ove godine Međunarodni dan ljudskih prava dočekujem sa malo više ličnog optimizma i vjere da su moguće promjene na bolje, makar one dolazile i vrlo sporo, kao što je to, kada se o meni radi, čitavih deset godina. Ujedno sam, međutim, i žalostan, zato što se osjećam kao da mi je neko ukrao tih deset godina života, i to u životnom periodu kada to znači mnogo više nego u mladosti. Osnovni sud u Podgorici i Ustavni sud Crne Gore jasno su kazali šta je trebalo država da radi. Država je kroz svoje institucije morala da vodi djelotvornu i efikasnu istragu i da do sada imamo u krivičnom smislu riješene slučajeve napada na mene, i onaj koji je kvalifikovan kao pokušaj ubistva i drugi koji se kvalifikuje kao izaivanje opšte opasnosti, a mislim da je to bio teroristički akt. Da su ti slučajevi krivično riješeni, imao bih miran život i to bi bila pravda. Ovako, tu je neka moralna i materijalna satisfakcija, i samo nada da će istraga za slučaj iz 2007. godine morati jednom opet da se otvori, da ova druga koja se još vodi neće biti zatvorena neuspješno i neće zastariti sljedeće godine. Sve to je u potpunosti promijenilo život i meni i mojoj porodici. Prošli smo sve i svašta za ovih deset godina. Stotinu puta sam poželio da se probudim na nekom drugom mjestu. Bojim se da svojoj djeci nisam na neki način odredio život i da mi jednog dana ne bude žao što nisam otišao negdje drugo sa čitavom porodicom, da ostatak života provedemo u miru i bez straha."
---
Sejda Krdžalija, Bošnjakinja, majka 22-godišnjeg muzičara Sanina, stradalog u nekažnjenom ratnom zločinu "deportacije" muslimanskih izbjeglica iz Crne Gore njima neprijateljskoj vojsci bosanskih Srba:
"Tog maja 1992. godine pobjegli smo od ratne strahote puni nade da će nam naši susjedi u Crnoj Gori pružiti zaštitu. Umjesto toga, naši sinovi, muževi i braća su kao najveći zločinci hapšeni i deportovani u koncentracione logore iz kojih su se samo rijetki spasili. Nakon 13 dugih godina traganja uspjela sam naći posmrtne ostatke moga sina, dok druge majke nijesu ni do danas. Željela bih da se nikada i niko ne osjeti tako bespomoćno i poniženo kao ja tada u Crnoj Gori. A pravda… kakva je to pravda kad su odgovorni oslobođeni svake odgovornosti. Odšteta koju smo dobili je nekakva zamjena pravde, ali ne može otkupiti odgovornost onih koji su naše najmilije isporučili u smrt."
---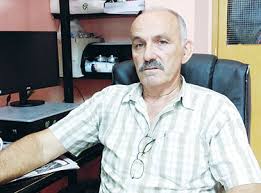 Milisav Dragojević, zviždač, čiji je status priznat odlukom Agencije za sprječavanje korupcije, spašen disciplinske odgovornosti za javno upozoravanje, ali s posljedicama na radnom mjestu i bez adekvatne istrage navoda koje je sa kolegama istakao i u krivičnoj prijavi:
"Kada razmišljam o ljudskim pravima u Crnoj Gori, osjećam neku prazninu, jer ne znam kako ih ostvariti, kako se zaštititi od onih koji gaze ta prava. Već dugo trpim nepravdu, uskraćuje mi se pravo na rad, pravo da slobodno mislim, da saopštim mišljenje, da ostvarim zaštitu putem suda, jer je sudstvo, po mom mišljenju, zavisno od politike, a time nije pravedno. Nažalost, imam dosta prijatelja koji trpe nepravdu kao i ja. Država je trebalo da obezbijedi, prije svega, efikasno i slobodno sudstvo, koje će dosljedno tumačiti zakone. Tužio sam firmu u kojoj radim zbog mobinga od strane poslodavca prije više od godinu dana, a još nije održano ni pripremno ročište. Dobio sam status zviždača, ali mi nije pružena nikakva zaštita, poslodavac se izdvojio iznad zakona jer ima zaštitu od pojedinaca iz vrha vlasti. Uskraćivanjem mog prava na rad u Željezničkom prevozu Crne Gore već nekoliko godina primam umanjenu platu, dolazio sam na posao, a nije mi dato da radim. Osjećao sam se izolovan od okruženja u kojem radim, disciplinski sam bio nepravedno kažnjen za javno izgovorenu riječ u najboljoj namjeri."
---
Mijo Martinović, žrtva neistražene policijske torture, prema odluci Ustavnog suda:
"Želim da čestitam svim ljudima na zemljinoj kugli dan ljudskih prava, i da se molim bogu da ono što se desilo meni, bude poslednje kršenje ljudskih prava u svijetu. Na današnji dan, kada bi svi građani Crne Gore, trebali da budu ponosni da žive u državi gdje se poštuju ljudska prava, velika većina se ne osjeća tako, jer u našoj državi koja je na putu ulaska u EU, ljudska prava se vrlo malo poštuju. Ja koji sam doživio jednu od najvećih tortura u istoriji moderne Evrope, od Specijalne policijske jedinice CG, osjećam se tužno, jer su sve državne i paradržavne institucije učinile sve da se ovaj zločin ne otkrije i da se ne privedu pravdi, oni koji se zaklinju državi i narodu da će braniti živote i imovinu građana. Svaka demokratska država bi uradila sve da privede pravdi te ljude koji su pogazili zakletvu i zakon, iako im je dužnost bila da ga štite. Od kako je 25 policajaca u punoj ratnoj opremi (koja je kupljena novcem poreskih obveznika CG) prije dvije godine lomila moje kosti, glavu i moj automobil, život mi se promijenio, zdravlje mi je teško narušeno i sigurnost ugrožena i nemam više povjerenja u državne organe."
---
Branimir Vukčević i Momčilo Baranin, žrtve policijskog zlostavljanja i nedjelotvorne istrage državnog tužilaštva, prema odlukama Ustavnog suda Crne Gore:
"Kao žrtve torture sprovedene nad nama od strane još uvijek neidentifikovanih pripadnika Uprave policije, osjećamo se nesigurno i uvrijeđeno.
Nesigurno, jer počinioci torture nisu identifikovani ni privedeni pravdi, uvrijeđeno, jer nadležni državni organi nisu uradili ništa da obezbijede nepristrasnu i efikasnu istragu.
U vrijeme kad su svi civilizovani narodi državu shvatili kao živi organizam, stvoren radi opšteg dobra i zaštite temeljnih ljudskih prava koja važe podjednako za sve, crnogorsko društvo očigledno još uvijek tumara po mračnim hodnicima Platonove pećine, bez nade da će se u skorije vrijeme osloboditi okova i ugledati svjetlost dana. Kršenje osnovnih ljudskih prava uticalo je znatno na naš život, jer se, zahvaljujući neefikasnosti državnih organa, i dalje osjećamo ugroženo. Postoji i realna opasnost da zlostavljači iz redova policije, zahvaljujući pasivnosti državnih organa, pomisle da su zaštićeni i da nekom sledećom prilikom postupe na isti način."
---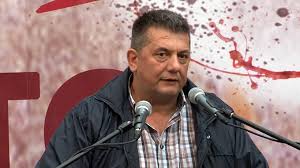 Gojko Raičević, novinar, pretrpio tri napada službenika policije u noći poslije protesta u oktobru 2015. godine, od kojih ni jedan nije istražen:
"Dok se širom svijeta obilježava Međunarodni dan ljudskih prava, ovaj 10. decembar je, u mom konkretnom slučaju, treći po redu podsjetnik da mi je pravo na život, slobodu i sigurnost i dalje ugroženo. Umjesto da štiti, "država" u kojoj sam rođen ugrožava moja osnovna prava. Ono što onespokojava i mene i mnoge druge koji dijele slično iskustvo, jeste činjenica da su službenici-prestupnici sa crnogorskim insignijama i dalje nekažnjeni na ulicama, zaštićeni, kako od svojih nadređenih, tako i od državnih organa. Takođe, ti organi koji treba da procesuiraju i sankcionišu policijske službenike-prestupnike, već treću godinu za redom sliježu ramenima, nevoljni ili nemoćni da se suprostave zavjeri ćutanja koja vlada među uniformisanim kriminalcima. Ovakav odnos države ostavlja gorak ukus, ali i bojazan da se učinjena nepravda može ponoviti, kako meni koji sam tri puta bio žrtva policijske torture, tako i drugima. Nadati se da se neće ponoviti je uzaludno, ako počinioci ne budu otkriveni, procesuirani i osuđeni."
---
Braslav Borozan, žrtva neistražene prijave povrjeđivanja u policijskoj stanici u Podgorici, optužen za napad na petoricu policajaca:
"Osjećam se apsolutno beznadežno, jer sam se na ličnom primjeru uvjerio da jedan totalitarni i diktatorski sistem, kakav je ovaj u Crnoj Gori, ne poštuje elementarna ljudska i građanska prava po bilo kojem osnovu.
Država je trebala da se pridržava Ustava i zakona i drugih međunarodnih akata, na koje se obavezala, i da ispoštuje moja elementarna prava i postupi po mojoj krivičnoj prijavi protiv policije. U mom konkretnom slučaju država je uradila gotovo sve suprotno onome što je trebala da uradi. To što se moja prijava zlostavljanja koje sam pretrpio u policijskoj stanici ignoriše više od dvije godine, dok me optužuju da sam navodno sam napao petoricu policajaca, na mene je uticalo potpuno negativno – od tada se osjećam beznadežno, razočarano, izgubio sam svaku nadu u institucije i sistem u cijelini, ponižen sam, lišen elementarnih ljudskih i građanskih prava. S obzirom da ta agonija traje preko 2 godine, ovdje se više ne osjećam bezbjedno, etiketiran sam i diskriminisan."
Žrtve policijskog zlostavljanja u Zlatarskoj ulici u Podgorici, Branimir Vukčević i Momčilo Baranin, podnijeće predstavku Evropskom sudu za ljudska prava protiv Crne Gore, zato što su i dalje žrtve nedjelotvorne istrage policijskog zlostavljanja, jer Osnovno državno tužilaštvo u Podgorici (ODT) nije uspjelo da izvrši odluke Ustavnog suda i sprovede istragu policijskog nasilja prema njima na nivou minimalnog evropskog standarda.
ODT je dostavilo Ustavnom sudu izvještaj o mjerama koje su preduzeli da izvrše odluke tog suda, a kojima je tom tužilaštvu naloženo da u roku od tri mjeseca preduzme "odgovarajuće radnje i mjere, radi sprovođenja temeljne, brze i nezavisne istrage, koja treba da osigura identifikaciju i krivično gonjenje policijskih službenika Uprave policije Crne Gore koji su 24.10.2015. izvršili krivično djelo zlostavljanja", i da o izvršenju odluke podnese izvještaj.
Izvještaj, koji je Ustavni sud dostavio oštećenima, pokazuje formalistički pristup ODT-a izvršenju sudskih odluka, i izgleda samo kao pokušaj da to tužilaštvo svoje prethodno neadekvatno postupanje prikaže kao najveći mogući domet istrage tog slučaja. Ovakav pristup je podržao Vrhovni državni tužilac, jer je u pismu predsjedniku Ustavnog suda od 20. oktobra 2017, saopštio da on jeste preduzimao njegova zakonska ovlašćenja u ovom predmetu. Prema tome, zaključujemo da državno tužilaštvo u cjelini nije spremno da pruži istragu izvršilaca krivičnih djela u redovima policije u skladu s evropskim minimalnim standardom ljudskih prava.
Oštećeni su, u komentaru na izvještaj tužilaštva Ustavnom sudu i Vrhovnom državnom tužiocu, ukazali na osnovni nedostatak u istrazi, a to je propust da se kritički preispituju izvještaji policije o tom događaju, kako nalažu standardi iz dosadašnje prakse Evropskog suda za ljudska prava. ODT je tako propustilo da adekvatno sprovede ispitivanje pripadnika SAJ, da snimak prebijanja podvrgne adekvatnom vještačenju, da ispita ko je od pripadnika policije bio zadužen za policijska vozila koja se vide na snimku, da preispita kontradiktorne izvještaje i iskaze predstavnika policije o tom događaju, uključujući tvrdnju da "servis za snimanje ostvarenih komunikacija u TETRA sistemu nije radio" i sl. ODT nije pokazalo interesovanje ni za tvrdnje Milenka Kićovića, koji je u oktobru ove godine javno saopštio da je bio zlostavljan od strane policije u istoj ulici i u isto vrijeme, a o čemu su izvijestili mediji.
Konačno, ne zapostavljamo činjenicu da se Uprava policije ponašala kao da se podsmijeva ovoj istrazi, očigledno bez spremnosti da istražuje počinioce krivičnih djela među onima koji su i dan danas njeni službenici i aktivno primjenjuju službena ovlašćenja u Crnoj Gori. Ovu činjenicu smatramo kontinuiranim i zastrašujućim propustom Vlade da obezbijedi vladavinu prava, i očekujemo da na to jasno ukaže Evropski sud za ljudska prava i drugi organi Savjeta Evrope, na osnovu predstavke oštećenih Vukčevića i Baranina.
Ovdje možete preuzeti: izvještaj ODT-a Ustavnom sudu, komentar tog izvještaja od strane oštećenih i HRA, kao i pismo Vrhovnog državnog tužioca predsjedniku Ustavnog suda, koje nam je dostavljeno na osnovu zahtjeva za pristup informacijama.
Evropski sud za ljudska prava utvrdio je juče da Crna Gora nije zaštitila pravo na psihofizički integritet jer nije ozbiljno istražila i kaznila rasistički motivisane napade na porodicu Riza Alkovića, muslimana i Roma, u podgoričkom naselju Zagorič 2009. godine. Alkoviću je dosudjeno 6000 eura pravičnog zadovoljenja zbog povrede članova 8 i 14 Evropske konvencije o ljudskim pravima. Alković je pokušavao da privuče pažnju na svoj slučaj i štrajkom gladju ispred Skupštine Crne Gore 2010, kao i, bezuspješno, u postupcima pred tužilaštvom, sudovima i Ustavnim sudom. HRA je blagovremeno upozoravala da država krši ljudska prava nedjelotvornom istragom. Gradjanska alijansa je Alkoviću pružila pravnu pomoć. Alković se sa suprugom i djecom u medjuvremenu iselio iz Crne Gore. Ova presuda stiže posle 4 odluke Ustavnog suda CG u kojima je utvrdjeno da je državno tužilaštvo kršilo ljudska prava nedjelotvornim istragama pa je krajnje vrijeme da VDT objavi šta povodom toga namjerava da preduzme. 
Presuda je dostupna ovdje.
– Povodom učestalog nasilja i prijetnji nasiljem
– On the Occasion of Frequented Violence and Threats of Violence
Akcija za ljudska prava (HRA) podsjeća da je 6. decembra prije 26 godina posebno eskalirao neopravdani napad vojnika Jugoslovenske narodne armije (JNA) i crnogorskih rezervista na Dubrovnik.
Samo tog dana 1991. godine od granatiranja je poginulo 19 ljudi, 60 je ranjeno, spaljena je biblioteka Međunarodnog univerzitetskog centra sa 20.000 knjiga i znatno oštećeno staro jezgro grada pod zaštitom UNESCO. Opsada Dubrovnika je počela 1. oktobra 1991. godine i trajala je devet mjeseci.
Za ratne zločine izvršene prilikom napada na Dubrovnik (napada na civile i civilne objekte) u posljednjih 25 godina osuđene su samo dvije osobe, bivši general JNA, Pavle Strugar, i njemu podređeni komandant Miodrag Jokić i to pred međunarodnim sudom – Haškim tribunalom, iako je opšte poznato da su prilikom opsade Dubrovnika i zauzimanja okolnog područja izvršeni brojni ratni zločini prema civilnom stanovništvu u vidu ubistava, zlostavljanja, uništavanja i pljačke imovine.
Punih 240 dana građani i građanke Dubrovnika živjeli su u kopnenoj i pomorskoj blokadi, 138 dana bez struje i vode, više od četiri mjeseca proveli su u skloništima. Na području Konavala, Župe Dubrovačke i primorja u blizini Dubrovnika, snage JNA uništavale su selo za selom, rušeći, pljačkajući i paleći civilne objekte. Dio stanovništva izbjegao je u Dubrovnik, sjevernu Dalmaciju i na otoke, a u selima su ostali uglavnom stariji mještani od kojih su mnogi ubijeni ili odvedeni u logore JNA u Morinju u Crnoj Gori ili u Bileći u BIH. Od posljedica rata na dubrovačkom području stradalo je 116 civila, poginulo je 194 hrvatskih branitelja i 165 pripadnika JNA iz Crne Gore, 443 osobe zatočene su u logorima Morinj i Bileća, prognano je 33 hiljade osoba i uništen 2.071 stambeni objekat. Državni zvaničnici Crne Gore prihvatili su već odgovornost za pljačku stoke sa farme u Grudama i pregovarali o odšteti zbog opreme oduzete dubrovačkom aerodromu.
Državno odvjetništvo Republike Hrvatske objavilo je 2011. godine da je 2009. godine optužilo osmoricu visokih oficira bivše JNA za ratni zločin protiv civilnog stanovništva i uništavanje kulturno istorijskih spomenika i da je protiv njih predloženo određivanje pritvora i raspisivanje potjernice. Novi podaci o procesuiranju ovog slučaja nisu dostupni.
Ekspert Evropske unije, Mauricio Salustro, koji je analizirao i kritikovao postupanje državnog tužilaštva Crne Gore u istragama ratnih zločina, predložio je još u decembru 2014. godine, u izvještaju dostavljenom Vrhovnom državnom tužiocu Ivici Stankoviću da državni tužioci proaktivno pristupe istraživanju ratnih zločina izvršenih na području Dubrovnika, jer je u ratovanju na tom području učestvovao veliki broj državljana Crne Gore. Salustro je predložio da se u tom cilju koriste informacije o postupcima vođenim u drugim državama, arhiva Haškog tribunala, podaci NVO-a, intervjuisanje svjedoka na terenu, dostupni zvanični dokumenti, itd.
Iako je Specijalno državno tužilaštvo Crne Gore prije godinu dana obavijestilo da su njegovi predstavnici u novembru 2016. boravili u Haškom tribunalu "gdje su vršili pretragu baze podataka Haškog tribunala, u cilju prikupljanja podataka i dokaza koji se odnose na postupke izviđaja koji se vode u Specijalnom državnom tužilaštvu, kao i podataka i dokaza koji bi ukazivali da su crnogorski državljani izvršili krivična djela ratnih zločina za vrijeme oružanih sukoba na prostoru bivše Jugoslavije, pa između ostalog i na Dubrovačkom području", do danas nije objavljeno da je pokrenuta i jedna krivična istraga zbog zločina izvršenih prilikom opsade Dubrovnika. 
Pozivamo Specijalno državno tužilaštvo Crne Gore da saopšti šta je do danas preduzelo da procesuira ratne zločine izvršene na dubrovačkom ratištu, u skladu sa Strategijom za istraživanje ratnih zločina iz 2015. godine i preporukama eksperta EU.
Human Rights Action (HRA) and Media Legal Defence Initiative (MLDI) welcome the decision of the Constitutional Court of Montenegro, supported by all seven judges, which found that Tufik Softić's right to life had been violated due to ineffective investigation of his attempted murder since 2007.  A majority of the judges also decided to award just satisfaction to Mr. Softić in the amount of 7,000 Euros to compensate for this failure. It is the first time in its history that the Constitutional Court of Montenegro has awarded compensation for the moral harm caused by a violation of human rights.
Tufik Softić had been working as a radio reporter for Radio Berane and as a correspondent for the daily newspaper Republika when he was seriously injured in a violent attack that took place outside his family home in November 2007. The attack was alleged to have been related to the publication of an article detailing the criminal activities of a group involved in drug trafficking in northern Montenegro. Nearly six years later, in August 2013, Tufik Softić was again violently targeted by a bomb attack. Despite escaping injury in the second attack, the serious threat posed to Tufik Softić's life failed to prompt authorities to conduct an effective investigation into either attack.
The decision of the Constitutional Court, which emphasised the importance of conducting timely and diligent investigations into attacks on journalists, is very important for the protection of human rights in Montenegro and should serve as an important step in the fight against the impunity shown towards attacks on journalists. The bitter truth remains, however, that the 2007 attack on journalist Tufik Softic was not investigated and no person has ever been prosecuted. Similarly, the attack on his person in 2013 remains univestigated.
"Four weeks to the day after the International Day to End Impunity for Crimes Against Journalists, the Constitutional Court of Montenegro has delivered a landmark decision highlighting the need to carry out effective and diligent investigations into attacks on journalists," said MLDI's Senior Legal Officer, Jonathan McCully, "we welcome this crucially important decision, but now it is time for the prosecuting authorities to carry out the necessary investigation into the attacks against Mr. Softić."
"The impunity shown towards both attacks must not be tolerated, and the Supreme State Prosecutor's Office has to take all possible action before prosecution will be time-barred by the statute of limitations" said Tea Gorjanc-Prelevic, Executive Director of Human Rights Action. "Otherwise, the modest "just satisfaction" awarded to Softić would be an unacceptable "redemption" of responsibility for the failings of the State Prosecutors to conduct timely investigations that could reveal perpetrators. The question still remains for the Supreme State Prosecutor Ivica Stanković as to whether he intends to take any action regarding the omissions in the work of the prosecutors."
The Constitutional complaint in the case of Tufik Softić was filed by lawyer Dalibor Tomović, in cooperation with Human Rights Action and with the support of the Media Legal Defence Initiative from London.
Akcija za ljudska prava (HRA) i Media Legal Defense Initiative (MLDI) pozdravljaju odluku Ustavnog suda Crne Gore kojom je utvrđeno da je novinaru Tufiku Softiću državno tužilaštvo povrijedilo pravo na život tako što je nedjelotvorno istražilo pokušaj njegovog ubistva iz 2007. godine.
Kršenje prava je utvrđeno jednoglasno, glasovima svih sedam sudija, dok je većina sudija glasala da se Softiću dosudi i pravično zadovoljenje u iznosu od 7000 eura. Tako je Ustavni sud Crne Gore po prvi put u svojoj praksi dosudio i naknadu nematerijalne štete zbog kršenja ljudskih prava. Sudija izvjestilac u ovom predmetu bio je Miodrag Iličković.
Ova odluka, koja naglašava važnost sporovođenja blagovremenih i temeljnih istraga napada na novinare, veoma je važna za zaštitu ljudskih prava u Crnoj Gori i predstavlja važan korak u borbi protiv nekažnjivosti napada na novinare.
"Četiri nedjelje posle Međunarodnog dana za okončanje nekažnjivosti zločina protiv novinara, Ustavni sud Crne Gore je donio ključnu presudu koja naglašava obavezu sprovođenja djelotvornih i temeljnih istraga napada na novinare", izjavio je viši pravni savjetnik MLDI, Džonatan Mek Kali (Jonathan McCully). "Pozdravljamo ovu veoma važnu odluku, ali sada je vrijeme da nadležni sprovedu neophodnu istragu napada na gospodina Softića".
"Nekažnjivost oba napada na Softića ne smije da se toleriše i Vrhovno državno tužilaštvo mora da preduzme sve što je još moguće dok oba slučaja ne zastare", rekla je Tea Gorjanc-Prelević, izvršna direktorka HRA. "Skromna naknada štete Softiću ne smije da se ispostavi kao "otkup" odgovornosti za propuste Osnovnih državnih tužilaca u Beranama Jadranke Mićović i Gorice Golubović i Višeg državnog tužioca u Bijelom Polju Rifata Hadrovića da blagovremeno sprovedu istragu koja je mogla da otkrije počinioce i nalogodavce napada. Ostaje pitanje za Vrhovnog državnog tužioca (VDT) Ivicu Stankovića da li namjerava da preduzme bilo što povodom propusta u radu državnog tužilaštva kome je na čelu?"
Podsjećamo da je na pismo koje je Akcija za ljudska prava uputila VDT Stankoviću, u kome smo u januaru 2016. pobrojali sve propuste u vođenju istrage i zatražili utvrđivanje odgovornosti nadležnih za sprovođenje te istrage, odgovorila samo Stojanka Radović u ime Specijalnog državnog tužilaštva da ne vidi da se tu radi o krivičnim djelima iz nadležnosti tog tužilaštva.
Ustavnu žalbu u slučaju Tufika Softića podnio je advokat Dalibor Tomović, u saradnji sa Akcijom za ljudska prava i uz podršku Media Legal Defence Initiative iz Londona.
Poštovane/i,
obaviještavamo da je NVO Akcija za ljudska prava (Human Rights Action – HRA) promijenila adresu sjedišta i da smo od danas, 27. novembra 2017, na adresi:
Bulevar Svetog Petra Cetinjskog 130/VII sprat (zgrada "Normal company").
Naša e-mail adresa, kao i brojevi telefona ostaju isti:
Tel: + 382 20 232 348/ 232 358
Mob: + 382 69 172 020
Fax: +382 20 232 122
Srdačan pozdrav,
Akcija za ljudska prava
Institut alternativa (IA) i Akcija za ljudska prava (HRA) su pozvali poslaničke klubove političkih partija koje sudjeluju u radu Skupštine da amandmanskim dijelovanjem unaprijede Vladin Prijedlog izmjena Zakona o državnoj upravi na način što ćete predložiti brisanje stava 2 i 3 iz člana 4 Prijedloga zakona.
Naime, Vlada je bez javne rasprave, najave i obrazloženja, 16. novembra utvrdila izmjene Zakona o državnoj upravi, kojima je ograničila sprovođenje javnih rasprava tako da ministarstva praktično mogu da preskoče ovu fazu u donošenju odluka kad god hoće.
Prema prijedlogu koji je Vlada utvrdila, javna rasprava se neće sprovoditi
 "kad se zakonom, odnosno strategijom uređuju pitanja iz oblasti odbrane i bezbjednosti i godišnjeg budžeta; u vanrednim, hitnim ili nepredvidljivim okolnostima; kad se zakonom bitno drukčije ne uređuje neko pitanje."
Primjer zloupotrebe ove široke formulacije daje upravo apsurdna situacija utvrđivanja ovih zakonskih izmjena – koje su suštinske, a upućuju se Skupštini bez ikakvih konsultacija sa javnošću o tom pitanju. Ovaj prijedlog zakona nije razmotrio ni Savjet za reformu javne uprave.
Tokom ove godine, Vlada je nazadovala u uljučivanju javnosti u donošenje odluka, o čemu je Institut alternativa pisao u svom izvještaju "Reforma javne uprave: Koliko daleko je 2020".
Vlada je izbjegavala rasprave za ključne zakone, kao što je Zakon o javnim nabavkama, sprovela "djelimične" javne rasprave (izmjene Zakona o slobodnom pristupu informacijama), organizovala rasprave "po skraćenom postupku" (izmjene Zakona o socijalnoj i dječjoj zaštiti) ili je organizovala javne konsultacije umjesto javnih rasprava (set osam zakona iz oblasti obrazovanja).
Propisivanje izuzetaka u zakonu, iako je to do sada bila materija za uredbu, najbolje govori da Vlada hoće da osigura da joj se građani ne miješaju u najvažnija pitanja – upravljanje javnim novcem i u poluge vlasti koje primjenjuju silu.
S obzirom na to da su svi zakoni, pa i zakoni iz oblasti bezbjednosti i odbrane javni i građanin mora da bude upoznat sa njima i da uskladi svoje ponašanje i svakodnevno funkcionisanje sa njima – nema apsolutno nikakvog opravdanja da se pišu tajno. Tim prije što se upravo ovim zakonima privremeno sužavaju ustavna prava i slobode građana.

>>>
Ustavni sud će sjutra, 29.11.2017. godine, održati sjednicu svih sudija, na kojoj će se raspravljati o ustavnoj žalbi zbog nedjelotvorne istrage pokušaja ubistva novinara Tufika Softića.
Ustavnu žalbu, je u ime novinara Softića, 1.1.2016. godine podnio advokat Dalibor Tomović u saradnji sa Akcijom za ljudska prava (HRA) i Media Legal Defence Initiative (MLDI) iz Londona.
HRA je uputila zahtjev Ustavnom sudu da otvori sjednicu za javnost. Prema Poslovniku, Ustavni sud raspravlja u dijelu sjednice koji može biti otvoren za javnost, dok se glasa u nejavnom djelu sjednice.
Imajući u vidu da prethodno na sjednici vijeća nije postignuta saglasnost o predlogu sudije izvjestioca da se usvoji ustavna žalba, očekujemo da se sjutra u Ustavnom sudu odvija argumentovana rasprava od velikog značaja za javnost i smatramo da nema opravdanih razloga da se ona krije od javnosti.
Izvršna direktorica Akcije za ljudska prava, Tea Gorjanc-Prelević povodom presude Haškog tribunala Ratku Mladiću:
"Prvostepena presuda Haškog tribunala kojom je Ratko Mladić juče proglašen krivim za genocid, zločine protiv čovječnosti i kršenja zakona ili običaja ratovanja je očekivana, imajući u vidu i dokaze i izjave samog Mladića o etničkom čišćenju zamišljene teritorije Republike Srpske od nesrpskog stanovništva, njegove snimke iz Srebrenice iz jula '95. i funkciju komandanta Glavnog štaba Vojske Republike Srpske koju je obavljao od maja 1992. do kraja novembra 1995.
Ono što i sada iznenađuje su razmjere popisanih i analiziranih zločina koje je Mladić smislio i sproveo, u kojima su stradale na desetine hiljada djece i ljudi, kao i njegova lična beskrupuloznost i indiferentnost zbog svega toga, koja vrijeđa suštinu ljudskosti.
Očekujem da presuda postane pravosnažna i da djeluje kao opomena za sve koji smatraju, kao što je smatrao Mladić, da su njihovi zločini nevidljivi i da su oni nedodirljivi.
HRA i dalje očekuje od Vrhovnog državnog tužilaštva Crne Gore da skupi snagu i procesuira doprinos službenika Republike Crne Gore ratnim zločinima Mladićeve vojske. Ne smije se zaboraviti da su izbjeglice iz Bosne i Hercegovine nezakonito hapšene u Crnoj Gori, a zatim neposredno izručene Mladićevoj vojsci, koja ih je onda ubila. Takođe, opšte poznati "vikend ratnici", koji su iz Crne Gore odlazili u Foču i druga mjesta u istočnoj Bosni, i za koje se pretpostavlja da su pod okriljem Mladićeve vojske učestvovali u pljačkama, silovanjima i ubistvima nikada nisu istraženi i procesuirani, iako je ekspert Evropske Unije, Mauricio Salustro na to posebno skrenuo pažnju crnogorskom državnom tužilaštvu još 2014. godine."
Sažetak presude Haškog tribunala dostupan je ovdje.
Human Rights Action (HRA) calls on the state prosecution of Montenegro to provide an effective investigation of attack on the property of journalist Miroslav Drobnjak, by interrogating the injured party and witnesses and undertaking all other investigative actions urgently. It is also necessary to determine whether the safety of the journalist and his family is threatened and, if yes, to take protective measures.
This year, on 11th of October,  the car belonging to the journalist Drobnjak, reporter of the newspaper "Evening News", burned out in the yard of his family house in Pljevlja.
The court expert, in his report of 20th of October, found vehicle arson, i.e. stated that the fire had been set up intentionally. The police informed Drobnjak about the expert's findings only 26 days later. No one has been interrogated in this case to date, according to the information of the injured journalist. The competent state prosecutor in Pljevlja failed to come to the crime scene and even did not interrogate the journalist to date.
HRA calls on the State Prosecution to immediately interview Drobnjak, who can provide valuable instructions for the effective direction of the investigation. This especially bearing in mind negative experience of investigating attacks on journalists in Montenegro, of which 2/3 remain unresolved, as well as the particularly negative experience with the investigation  of the attack on journalist Tufik Softić, whom the state prosecutor in Berane interviewed for the first time only seven years following the attack.
HRA calls on the competent investigative bodies, primarily the State Prosecutor's Office as well as the Police, to establish a special protocol for investigating threats and attacks on journalists and their property, to ensure that in all such cases all available investigative actions are urgently undertaken, and to act in each case on the assumption that the attack has been directed against freedom of speech and public information, requiring urgent, independent and professional investigation in an adequate manner in public interest.
International, and particularly European, minimal human rights standards require the state to undertake independent and effective investigation in the case of the attack on a journalist, as well as to apply protective measures when there are indications that safety of journalist may be at risk. An effective investigation is an investigation initiated by the state prosecutor on his/her own initiative – he/she should not wait for the injured party to start the investigation. The investigation should be conducted independently from those who have been alleged to have been involved in the incident. The authorities must collect all relevant evidence and the investigation must been prompt and thorough. There has to be some transparency as well as public scrutiny of the investigation or of its results, so as to secure accountability and maintain public confidence. More on this standard established in the practice of the European Court of Human Rights in HRA Bulletin no. XVIII "Violence against journalists".
Akcija za ljudska prava (HRA) apeluje na državno tužilaštvo da obezbijedi djelotvornu istragu napada na imovinu novinara Miroslava Drobnjaka, tako što će odmah saslušati oštećenog i svjedoke i blagovremeno preduzeti sve druge istražne radnje. Neophodno je utvrditi da li je bezbjednost novinara i njegove porodice ugrožena i, ako jeste, preduzeti zaštitne mjere.
Ove godine, 11. oktobra, izgoreo je automobil "ford fokus" Miroslava Drobnjaka, dopisnika "Večernjih novosti", u dvorištu porodične kuće u Pljevljima.
Da je požar namjerno podmetnut, konstatovao je sudski vještak u nalazu od 20. oktobra. Policija je o ovom nalazu vještaka obavijestila Drobnjaka tek 26 dana kasnije. U ovom predmetu do danas niko nije saslušan, prema saznanjima oštećenog novinara. Nadležni državni tužilac u Pljevljima nije izlazio na lice mjesta niti je do danas saslušao novinara.
HRA apeluje na državno tužilaštvo da odmah sasluša Miroslava Drobnjaka, koji može dati dragocjena uputstva za djelotvorno usmjeravanje istrage. Ovo posebno imajući u vidu generalno negativno iskustvo s istragama napada na novinare u Crnoj Gori, od kojih 2/3 još uvijek nisu rasvijetljeni, kao i posebno negativno iskustvo s istragom napada na novinara Tufika Softića, koga je državni tužilac u Beranama saslušao prvi put sedam godina posle napada.
HRA apeluje na nadležne istražne organe, prvenstveno državno tužilaštvo, a i policiju, da naprave poseban protokol za postupanje u istragama prijetnji i napada na novinare i njihovu imovinu, koji će obezbijediti da se u svim takvim slučajevima hitno preduzimaju sve raspoložive istražne radnje, i da se u svakom slučaju postupa pod pretpostavkom da se radi o napadu na slobodu govora i javnog informisanja, koji zahtijeva da bude hitno, nezavisno i profesionalno istražen na odgovarajući način u opštem društvenom interesu.
Međunarodni, a posebno evropski minimalni standardi ljudskih prava, državi nalažu obavezu da u slučaju napada na novinara preduzme nezavisnu i djelotvornu istragu, kao i zaštitne mjere kada postoje indicije da su novinari ugroženi. Djelotvorna istraga je istraga koju državno tužilaštvo pokreće na sopstvenu inicijativu – ne treba da čeka da je pokrenu oštećeni. Istraga treba da bude sprovedena nezavisno od onih koji su moguće umješani u incident. Državni organi moraju brzo i temeljno da prikupe sve relevantne dokaze. Mora da postoji transparentnost i javnost istrage ili njenih rezultata, kako bi se osigurala odgovornost i održalo povjerenje javnosti u rad državnih organa. Detaljnije o ovom standardu utvrđenom u praksi Evropskog suda za ljudska prava u HRA biltenu br. XVIII "Nasilje nad novinarima".
Council members of the Constitutional Court of Montenegro today, for unknown reasons, voted against the proposal of Judge Rapporteur Miodrag Iličkovic for adoption of the constitutional complaint of journalist Tufik Softić filed due to the state's failure to provide effective investigation of his attempted murder. Therefore, the session of all judges of the Constitutional Court will soon be deciding on this case.
HRA hopes that most judges of the Constitutional Court of Montenegro will exercise their jurisdiction to protect human rights of journalist Tufik Softić. They should bear in mind that due to the lack of serious investigation in two cases of attack on Softić, his colleagues journalists, as well as the entire Montenegrin public, have been exposed to a devastating impact on freedom of expression and confidence in the state's ability to exercise the rule of law.
HRA recalls that the Constitutional Court recently found that the state prosecution failed to execute effective investigations of police ill-treatment in three cases, upon constitutional complaints filed by HRA for Milorad Martinović, Branimir Vukčević and Momčilo Baranin.  Today's Vijesti announced that the Supreme State Prosecutor Ivica Stanković allegedly sent a protest letter to the President of the Constitutional Court, Dragoljub Drašković, in which he disputed the jurisdiction of that court to give orders to the State Prosecutor Office. HRA requested from Supreme State Prosecutor Ivica Stanković to publish that letter we believe is of the highest public interest.
In the Softić case, judge of the Basic Court in Podgorica, Milena Brajović, recently found that the State Prosecutor's Office failed to provide effective investigation, which led to the violation of the human right to life protection and protection against abuse, and awarded compensation to Softić in the amount of 7,000€ in the name of a incurred mental suffering. Against this first-instance decision, the Protector of Property and Legal Interest of the State filed complaint (whose most important part was shown earlier on our FB page), and the fate of this judgment is now expected, which depends on the decision of the second instance court – the Higher Court in Podgorica.
HRA believes that there is no legitimate reason for numerous failures of the competent State Prosecutor's Office and Police in the investigation of the attempted murder of Tufik Softić.
At first, HRA promptly pointed out these failures to the Supreme State Prosecutor Ivica Stanković, to no avail, and then to the Constitutional Court in the constitutional complaint, as well as to the regular court in the claim for compensation:
The investigation into the attempted murder of journalist Tufik Softić was open only seven years after the attack on him (1 November 2007 – 18 July 2014);
The Basic State Prosecutor's Office in Berane failed to order the police to block the city exit roads immediately after the attack, in order to prevent the perpetrators and aiders from escaping (Article 243 in connection with Article 230 of the Criminal Procedure Code, Official Gazette of the Republic of Montenegro 47/06);
The state prosecutor in Berane and the investigating judge failed to come to the crime scene after being informed of the attack by the police, although it had been their duty especially bearing in mind the seriousness of the attack (Article 246 of the Criminal Procedure Code, Official Gazette of the Republic of Montenegro 47/06);
The state prosecutor in Berane failed to promptly interrogate the persons whom Softić named to the police as suspects, i.e. as persons who might have been connected with the attack – two of them were interrogated only seven years later and the third person had never been interrogated;
The state prosecutor in Berane failed to order the investigating judge to search apartments, facilities, vehicles and persons that Softić marked as suspicious (this is obligatory in case of an NN perpetrator according to Articles 247 and 248 of the Criminal Procedure Code, Official Gazette of the Republic of Montenegro 47/06);
The state prosecutor in Berane interrogated the injured party, Tufik Softić, for the first time only seven years after the attack, in 2014, although the prosecutor had the right and professional obligation to do so immediately (Article 243 of the Criminal Procedure Code, Official Gazette of the Republic of Montenegro 47/06);
The owner of facilities in which the bats which were allegedly used for beating Tufik Softić have been discovered had never been interrogated as a witness with regard  to how the bats came into his possession and who had left them in his facilities;
The DNA analysis of the baseball bats which were allegedly used in beating Softić, as well as matching the DNA with Softić's profile, has been carried out only in 2013, although the bats were found six years earlier, back in 2007;
The attacker's DNA material was not immediately collected from Softić, bearing in mind that the attacker hit Softić with his hand in the area of his arm (Articles 230 and 243 of the Criminal Procedure Code, Official Gazette of the Republic of Montenegro 47/06);
The DNA profile of the suspected was not made or matched to the DNA profile of the discovered baseball bats, although Softić named him as suspicious;
The state prosecutor in Berane and the police failed to take photographs of Tufik Softić's injuries immediately after the attack (for appearance of injuries, accurate localisation, spacing, shape), in order to provide for precise determination of means by which the injuries were caused;
After initiating the investigation and qualifying the offence as attempted murder, the prosecutor in Bijelo Polje failed to request from the investigating judge to order surveillance of the defendants, in order to enable the possibility for collecting any new evidence (Article 159 of the Criminal Procedure Code, Official Gazette of Montenegro 49/10);
It remains unclear why the police and the prosecution in Berane failed to undertake any actions during the investigation phase for 5 years and 6 months (from 3 March 2008 to 15 August 2013);
It remains unclear why no relevant activities have been undertaken during the following periods from initiating the investigation: from 20 October 2014 to 1 April 2015, and from 1 April 2015 to 28 October 2015, when the investigation was suspended.
If necessary, HRA will repeat and document all these reasons to the European Court of Human Rights. Judging by the previous practice of that Court, it would not dwell over whether Softić human rights had been violated or not.