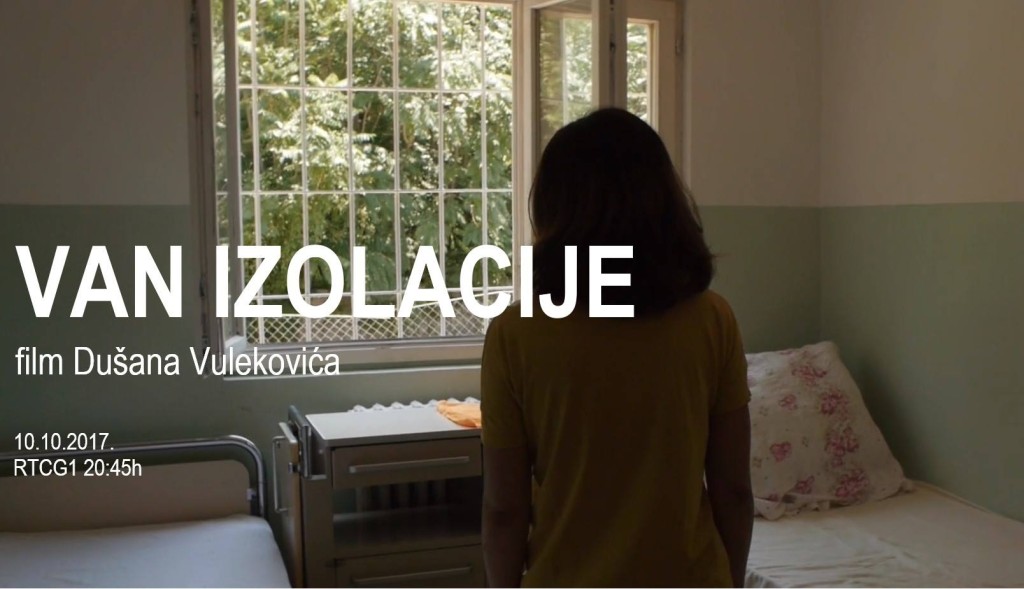 On World Mental Health Day, Human Rights Action (HRA) recalls that people with mental illnesses need support and understanding of their families, state authorities and society as a whole regarding their treatment and realization of the right to a dignified life based on respect for human rights.
TVCG 1 will show tonight the documentary "Beyond exclusion", dealing with difficulties encountered by people with mental illness. The film was created within the project "Beyond exclusion – effective rights for mental health patients", implemented from January 2016 to June 2017 by HRA, Center for Women's and Peace Education ANIMA and Mental Disability Advocacy Center (MDAC) with the support of the European Union and Kotor Municipality. Film will be shown on the TVCG 1 channel starting at 20: 45h.
Today, we use the opportunity to remind that additional education of the population on mental illness is necessary because ignorance leads to fear and embarrassment, aggravation of the disease, stigmatization and discrimination of persons with mental illnesses. Last year, HRA reported that almost two-thirds of the population of Montenegro did not have basic knowledge of mental illness, one-third believed in wrong information (such as that a mentally ill person are usually dangerous to people around them or that a person who has recovered from a mental illness is not able to return to work), while the other third had no opinion.
Human rights of persons with mental illnesses are most often protected as rights of person with psycho-social disability. This means that it is not permissible for such persons to be deprived of legal capacity or to be treated without informed consent. It is forbidden to use coercion in their treatment and to be forced to live in a psychiatric hospital because they have no place to stay. It is necessary to involve people with mental illnesses in deciding on their own treatment and life in general, with appropriate support, and to enable them to live in community in accordance with international standards that bind Montenegro. We support the beginning of efforts of the Ministry of Health to develop a deinstitutionalization plan for patients from the Special Psychiatric Hospital in Kotor.
Within the above mentioned project, the Report on respecting of human rights of patients placed in psychiatric institutions in Montenegro and the Action Plan for Improvement of Occupational Therapy in the Special Psychiatric Hospital in Kotor were prepared, and projects of local NGOs that directly helped to carry out various activities in accordance with the Action Plan were financed and successfully implemented. Three public lectures were held in the hospital in order to improve information and raise awareness of rights and needs of people with mental illness. Reports "Models of deinstitutionalization and methods of protecting mental health in community" and "Deprivation of Legal Capacity in Montenegro – analysis of the implementation of the Law on non-contentious procedure and other relevant legislation" have been produced. Finally, two more surveys were conducted –one on patients with mental illnesses, as well as a focused  opinion  polling  of  patients  and  their  doctors  on  discrimination  and  other violations of rights of persons with mental health conditions.
HRA hope that the achievements of this project will be used by the competent institutions in the process of future harmonization of regulations and treatment of persons with mental illnesses with international human rights standards.