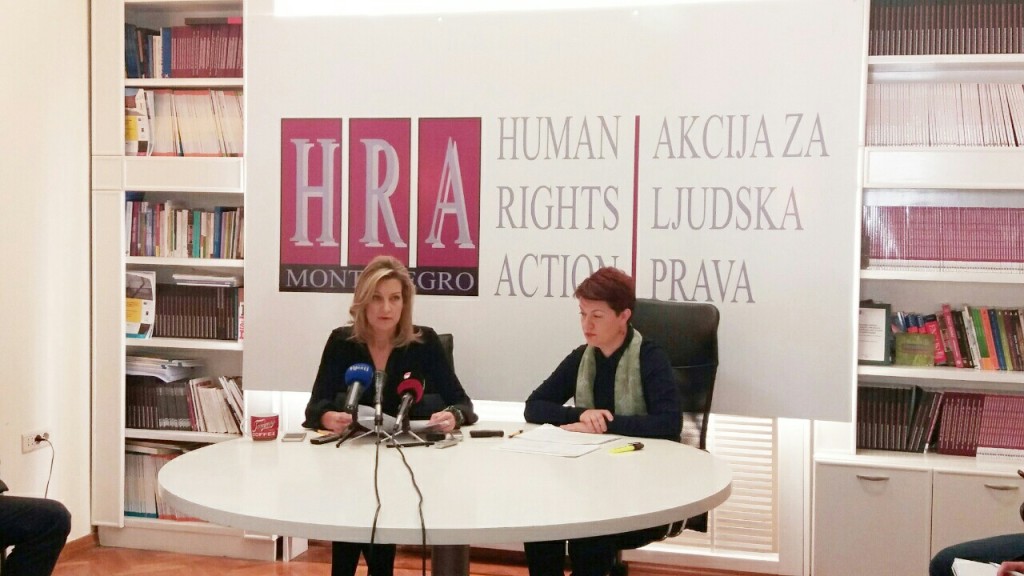 Human Rights Action (HRA) marked the International Day to End Impunity for Crimes against Journalists by publishing a report on 55 cases of attacks on journalists in Montenegro and their prosecution from 2004 to date. Of these attacks 2/3 remain unresolved, including the murder of Duško Jovanović, grave attacks on Tufik Softić, Mladen Stojović, Željko Ivanović, Jevrem Brković (on which occasion Srđan Vojičić was killed), Olivera Lakić, and in the past two years three attacks on journalist Gojko Raičević by the police officers. Only the assault on journalist of daily Dan Lidija Nikčević from January 2014 was fully resolved – both the perpetrators and the person who had ordered the attack were punished.
Special focus of the report is on attacks that have taken place between beginning of January 2014 attack on Dan journalist Lidija Nikčević to the last threats directed at Vijesti journalist Siniša Luković in October 2016. In addition, report contains information on the status of investigations in older cases, starting with 2004 murder of Duško Jovanović.
At the presentation of the report, HRA Executive Director Tea Gorjanc-Prelević stated that "so far, unfortunately, not even the Euro-Atlantic integration processes of Montenegro led to any progress in investigations of the most serious cases of murder and attacks against journalists, with these unresolved attacks becoming a distinctive feature of the state system. Due to the unwillingness of the State Prosecutor's Office to solely re-examine the ineffective investigations, the burden of great expectations is once again on the newly formed Commission for monitoring the investigation of attacks on journalists, established in October."
The report was made thanks to the institutional support project of the Open Society Foundations to HRA in the period 2014-2016.
In addition to the report, HRA published extensive research on the murder investigation in the case of Duško Jovanović (available here) and on the case of threats and attack on Olivera Lakić (available here).
Conclusions of the report are available here.