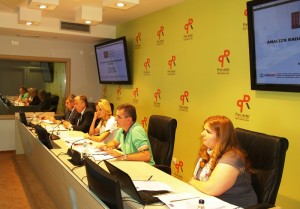 Human Rights Action (HRA) presented today, at PR Centre, the report "Judicial Council of Montenegro – Analysis of operation (2008-2012)".
At the presentation spoke:
authors of the report Tea Gorjanc Prelević, HRA executive director, Veselin Radulović, project coordinator, and Ana Šoć, project assistant;
Radule Kojović, the Supreme Court judge and Judicial Council (JC) deputy president during its previous term; and
Neven Gošović, JC member during its previous and the current term.
The project is supported through Good Governance Activity in Montenegro, funded by USAID, and implemented by East West Management Institute.
HRA is institutionally supported by Open Society Foundations through Human Rights and Governance Grants Program.
The summary of the report in English language is available here.