The Human Rights Day – a reminder that 69 years ago the UN General Assembly adopted the Universal Declaration of Human Rights, which Article 1 reads as follows:
"All human beings are born free and equal in dignity and rights. They are endowed with reason and conscience and should act towards one another in a spirit of brotherhood. "
This is the time to recall that human rights are not just a list of nice wishes, but rights that the state is obliged to ensure to all people in its territory.
Human Rights Action has asked some of the victims of human rights violations in Montenegro to share their thoughts and feelings on the occasion of this day.
---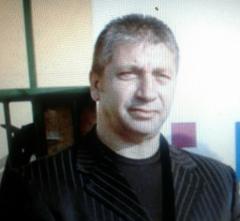 Rizo Alković – a Montenegrin, a Roma, a Muslim and a victim of discrimination and violation of the right to the protection of psycho-physical integrity, according to the European Court of Human Rights' judgment. The state failed to protect him, his wife and their two children from racist attacks and neighbors' threats. Alković than moved to Belgium with his family.
"I am unaware of the existence of human rights in Montenegro. I am only aware that there are people and NGOs fighting for human rights. I have no feelings on the occasion of Human Rights Day because I know that I am not alone, that there are many people sharing the same destiny. The state should have done the exact opposite of what it did in order to protect my rights. Unfortunately, the Ministry of interior, the State Prosecutor's Office and the judges approved of everything that was happening to me.
What do I get with this judgment from Strasbourg? For ten years I have been without an address, they took away my apartment, my job, my home, I had to withdraw two students from university to go some place else to be safe.
Myself and everyone else at risk would perhaps gain something if the Prime Minister decided to dismiss all those people who had brought Montenegro to its knees portraying it as a savage and backward nation."
---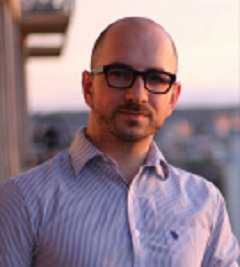 Zdravko Cimbaljević, gay, human rights activist and a victim of breach of the right to protection of psychophysical integrity, uninvestigated death threats, as a result of which he was granted asylum by Canada:
"I want to wish all the citizens of Montenegro a nice Human Rights Day. I do not say "happy" on purpose because, as we know, this day reminds us just how much more we have to work to make this day truly happy for all of us. I am amongst the many who had been forced to leave our country due to unjust and inhumane treatment by the government. On Human Rights Day, as well as almost every other time I think of Montenegro, I recall the anguish that drove me out – feelings of injustice, feeling that in the eyes of both the police and the state prosecutors you are not an equally worthy citizen. Every time I took a stand in defense of human rights, I felt even more pressure, knowing what tomorrow would bring. Disappointment by my family, friends and citizens who recognized me on the street was even greater. And only because I refused to lie and hide. The state failed to protect the then only citizen who had openly fought for minority rights and the LGBTIQ community whose members still suffer violence, humiliation and threats and do not have sufficient state protection. Many countries should follow the example of Canada, particularly Montenegro. Canadian Prime Minister publicly apologized to the LGBTIQ community for the injustice they had experienced in the past. The state acknowledged its failure to protect the citizens and asked for forgiveness. Maybe the Montenegrin government could learn from this example and prepare for a genuine apology."
---
Tufik Softić, investigating journalist, victim of inefficiently investigated assaults, according to the decision of the Constitutional Court:
"Thanks to the two judgments – of the Basic and Constitutional Courts, in which the state was found responsible for ineffectively investigating my case, I could say that this year I am welcoming this Human Rights Day with a little more personal optimism and faith that changes for the better are possible, even if they came very slowly and took time – the whole ten years, as in my case. At the same time, I am sad because I feel as if somebody had stolen ten years of my life, especially during the period when this meant much more than in my youth. The Basic Court in Podgorica and Constitutional Court of Montenegro clearly stated what the state should have done, and that is conduct an effective and efficient investigation through its institutions. If it had done so, attacks against me, in the sense of a crime, would have been resolved by now – the one qualified as an attempted murder as well as the one qualified as causing general danger, which I believe was a terrorist act. Had these cases been resolved, I would have had a peaceful life and justice would have been served. This way, there is some moral and material satisfaction, and only hope that the 2007 investigation will have to be reopened sometime again and that the ongoing one will not be closed unsuccessfully or become time-barred next year. All this has completely changed my life and the life of my family. We have been through an awful lot in the past ten years. I wanted to wake up in some other place a hundred times. I am afraid that I have determined my children's life path in some way and that one day I will be sorry for not going somewhere else with my family, to spend the rest of our lives in peace and without fear."
---
Sejda Krdžalija, Bosniak woman, a mother of a 22-year-old musician named Sanin, who was killed during war crime gone unpunished – "deportation" of Muslim refugees from Montenegro to their enemy Bosnian Serb army:
"That May 1992, we escaped the horrors of war, full of hope that our neighbors in Montenegro would provide us protection. Instead, our sons, husbands and brothers were arrested, like the worst criminals, and deported to concentration camps, from which only a few survived. After 13 long years of searching I was able to find the remains of my son, unlike many mothers who are still unaware of the location of their children's remains. I would not wish on anyone to ever feel so helpless and humiliated as I did then in Montenegro. And justice … what type of justice is that when all those responsible had been relieved from all responsibility. The compensation we received is some kind of substitute justice, it cannot redeem the responsibility of those who sent our loved ones to their death."
---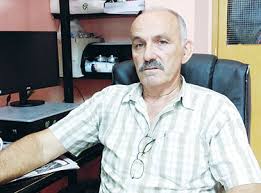 Milisav Dragojević, a whistleblower whose status was recognized by the decision of the Agency for Prevention of Corruption, saved from disciplinary responsibility for public warning, but with consequences in the workplace and without adequate investigation into the allegations he pointed to in the criminal complaint together with his colleagues:
"When I think about human rights in Montenegro, I feel a void, because I do not know how to achieve them, how to protect myself from those who just walk all over these rights. I have suffered injustice for a long time; my right to work, to think freely and express my opinion have been denied, as well as my right to achieve protection through court, because, in my opinion, the judiciary is dependent on politics, and is therefore unjust. Unfortunately, I have many friends who suffer injustice same as I do. The state was supposed to provide, first and foremost, an efficient and independent judicial system, which would interpret the laws consistently. I filed a lawsuit for mobbing against the state railway company I work for more than a year ago, but no preparatory hearing has been held yet. I was granted the status of a whistleblower, but was not assigned any protection, while my employer has risen above the law thanks to protection from certain individuals from high government ranks. Since I have been denied my right to work in the Railway Transport of Montenegro for some years now, my pay has been cut; I would come to work, but I was not allowed to carry out my duties. I felt isolated from the environment in which I worked. I was unjustly disciplined for speaking publicly with the best intent."
---
Mijo Martinović, a victim of uninvestigated police torture, consistent with the decision of the Constitutional Court:
"I want to wish a happy Human Rights Day to all the people on Earth, and pray to God that what had happened to me be the last instance of violation of human rights in the world. On this day, when all the citizens of Montenegro should be proud to live in a country where human rights are respected, the vast majority does not feel that way because in our country, which is on its path to the EU membership, human rights are little respected. As a person who experienced one of the worst cases of torture in the history of modern Europe, by the Special Police Unit of Montenegro, I feel sad because all the state and parastatal institutions have done everything to make sure that this crime remain unresolved and that those who swore to the state and the people to protect the lives and property of citizens be not brought to justice. Every democratic state would do everything to bring to justice those who broke their oath and the law, when it was their duty to protect it. Ever since 25 police officers in full combat gear (bought with Montenegrin taxpayer money) broke my bones, my skull and my car two years ago, my life has changed, my health has been severely damaged, my safety endangered and I no longer have any trust in state authorities."
---
Branimir Vukčević and Momčilo Baranin, victims of police torture and ineffective investigation by the State Prosecutor's Office, according to decisions of the Montenegrin Constitutional Court:
"As victims of torture carried out against us by the Police Directorate members who remain unidentified to date, we feel unsafe and insulted.
Unsafe, as the perpetrators of torture have not been identified and brought to justice, and insulted because the competent state authorities have done nothing to ensure impartial and effective investigation.
Nowadays when all civilized nations understand that a state is a living organism, created for the common good and protection of fundamental human rights that apply equally to all, Montenegrin society is obviously still wandering through the dark corridors of Plato's cave, without hope to soon cast off the shackles and see daylight. Violation of basic human rights has significantly affected our lives, since we still feel threatened due to the inefficiency of state authorities. There is also a real danger that abusers from the ranks of law enforcement, thanks to the inaction of state authorities, feel protected and might act in the same way on some other occasion."
---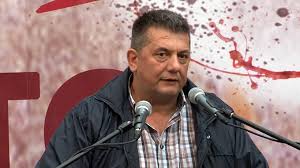 Gojko Raičević, a journalist, suffered three attacks by the law enforcement officers on the night after the October 2015 protests, none of which was investigated:
"While Human Rights Day is celebrated all over the world, in my particular case this 10th of December is the third reminder that my rights to life, freedom and security arestill endangered. Rather than protecting, the "state" I was born inthreatens my basic rights. What bothers me and many others who share similar experiences is the fact that the officials-offenders with Montenegrin insignia are still in the streets, unpunished, protected by both their superiors and state organs. Also, these state organs that should prosecute and sanction police officers-offenders are shrugging their shoulders for the third year in a row, unwilling or unable to oppose the conspiracy of silence that prevails amongst uniformed criminals. Such position of the state leaves not only a bitter taste, but also a feeling of anxiety that the injustice could happen again – to me, as someone who has been a victim of police torture three times, and to others. To hope that this will not happen again is futile if the perpetrators are not identified, prosecuted, and punished."
---
Braslav Borozan, a victim of an uninvestigated report of torture at police station in Podgorica, charged with the attack on five policemen:
"I feel absolutely hopeless, as I have learned from my personal experience that totalitarian dictatorship, such as in Montenegro, does not respect elementary human or civil rights on any grounds.
The state was supposed to abide by the Constitution, the laws and other legally binding international acts, to respect my fundamental rights and act on my criminal complaint against the police. In my particular case, the state has done almost everything contrary to what it was supposed to do. The fact that my complaint of torture in police custody was ignored for more than two years, while at the same time I was accused of allegedly attacking five police officers, has affected me negatively – I have been feeling hopeless and disappointed ever since, humiliated and deprived of basic human rights, lost all hope in institutions and the system as a whole. Since this agony persists for over two years now, I do not feel safe here anymore. I am labeled and discriminated against."