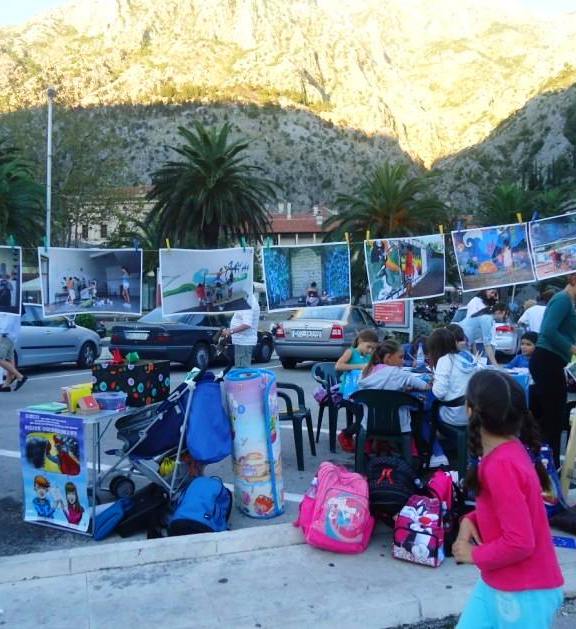 The Office of the Protector of Human Rights and Freedoms of Montenegro (Ombudsman) and Human Rights Action will conduct an intensive campaign in October within the project "Children, write to the Ombudsman!", implemented with the support of UNICEF and the Swiss Embassy in Belgrade, with the aim to inform children of their right to write to the Ombudsman in case of violation of their rights and to receive a response to their letters.
The campaign involves displaying 21 billboards in several cities in Montenegro, framing the campaign posters and organizing workshops in schools by representatives of the Office of the Ombudsman, distribution of posters and flyers in places where children spend their leisure activities, with the aim to inform the children about their rights and mechanisms of their protection. In addition, representatives of the institution of the Ombudsman will educate elementary school children through a set of workshops on children's rights about the rights they are entitled to and the competences and manners of contacting the Ombudsman. Particular attention will be paid to informing the children of their right to get a response when contacting a state body.
Human Rights Action began with the promotion of the campaign at the "Parking Day", organized by NGO EXPEDITIO in Kotor, where we encountered a great interest of children and adults for the campaign, many of whom were unaware of the existence of the Ombudsman institution in Montenegro and the right to write to the Ombudsman and receive a response.
Nevenka Stanković                                                      Tea Gorjanc Prelević
Zamjenica Zaštitnika za ljudska prava i slobode        izvršna direktorica Akcije za ljudska prava