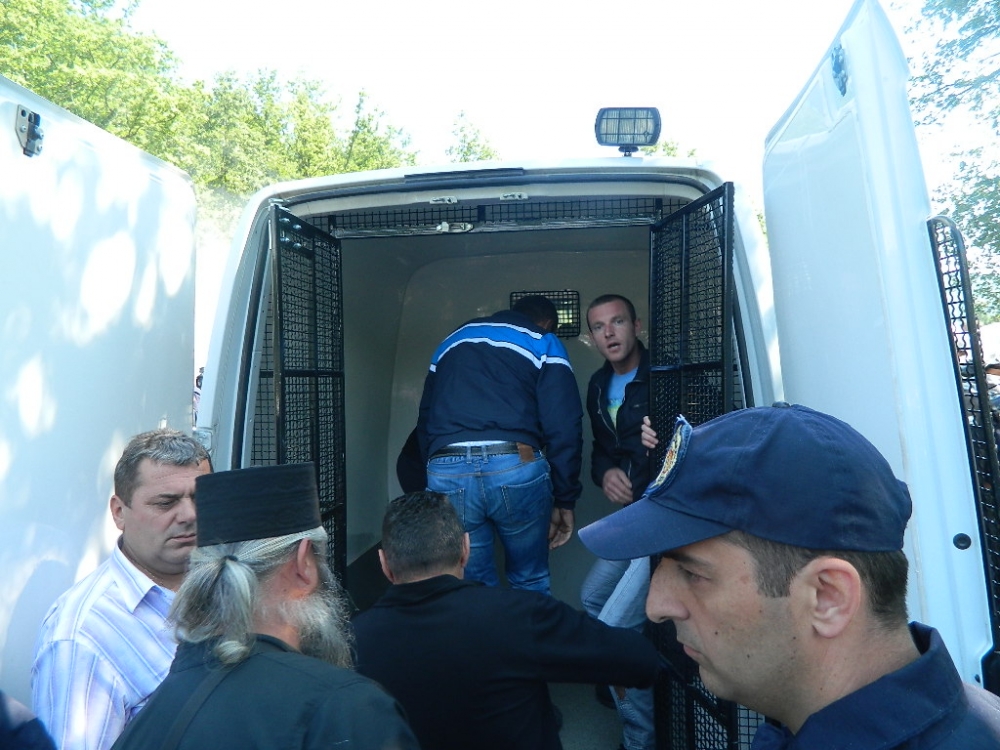 Foto: Tufik Softić
Povodom prvih hapšenja mještana Beransela, koji su zbog prekršaja u vidu "ometanja službenog lica u vršenju radnji" osuđeni na novčane kazne, od kojih je za šestoricu novčana kazna zamijenjena kaznom zatvora, Akcija za ljudska prava izražava razočaranje odlukom predsjednika države Filipa Vujanovića da ne pokrene postupak za pomilovanje 32 građana MZ Beranselo – Tomović Đorđija, Tomović Svetislava, Bogavac Milana, Šekularac Tihomira, Bubanja Budimira, Đukić Marka, Šćekić Radomira, Simonović Nikolu, Premović Mladena, Lončar Slobodana, Duraković Zarema, Bojović Ivana, Đurišić Velimira, Dobrašinović Vukajla, Rovčanin Sašu, Bogavac Zorana, Vuković Rada, Lončar Jovana, Pešić Vuksana, Pešić Danicu, Pešić Slobodana, Tomović Tijanu, Lončar Snežanu, Drobnjak Jovanku, Bugarin Lenku, Drobnjak Jelenu, Bogavac Tihomira, Mišković Radoja, Bojović Iliju, Tmušić Vešu, Tomović Đorđija i Đukić Marka.

>>>
Human Rights Action (HRA) strongly condemns the frequent attacks on members of LGBT community and their friends, which followed the Pride Parade, held in Podgorica on Sunday, 20 October 2013, and calls for the police and public prosecutors to use all their authority to strictly sanction such a violent, unreasonable and cowardly behaviour.
The latest attacks against LGBT persons by "20 against one" principle prove the already known high level of homophobia in Montenegro and the accompanying cowardice. Since Sunday, the public has been informed about two attacks, while most of these cases do not reach the police because the victims do not report them out of fear that their families and friends will find out about their sexual orientation and reject them. This level of homophobia is unacceptable in a state that seeks to improve the rule of law and equality for all its citizens, and, above all, it is not acceptable in a civilized society of the 21st century.
Therefore, we urge the state authorities to make every effort to identify and strictly punish the perpetrators of these criminal offenses committed out of hatred. We appeal to the citizens of Montenegro – be reasonable, stop the violence in your surroundings, make the effort to accept your fellow citizens as they are, because they are your colleagues, friends and family members. We appeal to parents – teach them on your own example to love and be compassionate, not to hate, and help them become good and brave people, not bullies and cowards. Parents of LGBT persons – your children are living under constant stress that you will reject them if you find out they are different from others. Do not let other people's opinions be more important than the life and happiness of your children. Protect them and love them unconditionally, because their sexual orientation is not their choice, but an innate characteristic and not the only characteristic of their personality. Do not let the fate of Mary Griffith happen to you. She is just one of many parents who, only after their child had committed suicide, realized what a tragic mistake they made ​​out of fear and ignorance, by rejecting their child because of their sexual orientation. Mary later became a devoted activist for LGBT rights, and a film about her struggle, "Prayers for Bobby", was made in 2009, based on the book by Leroy F. Aarons.

>>>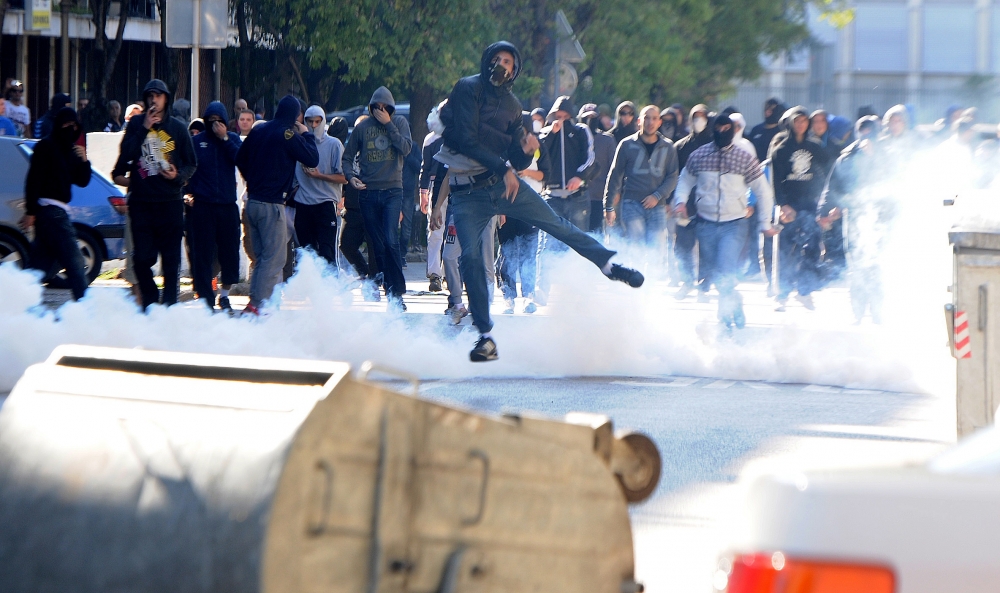 Foto: Boris Pejović
Akcija za ljudska prava najoštrije osuđuje učestale napade na pripadnike LGBT zajednice i njihove prijatelje, koji su uslijedili nakon Povorke ponosa koja je u Podgorici održana u nedjelju, 20.10.2013, i poziva policiju i državne tužioce da upotrijebe sve svoje nadležnosti da ozbiljno sankcionišu ovakvo nasilničko, nerazumno i kukavičko ponašanje.
Najnoviji napadi na LGBT osobe po principu "20 na jednoga" dokazuju već poznat visok nivo homofobije u Crnoj Gori i pratećeg kukavičluka. Javnosti su od nedjelje poznata dva prijavljena napada, dok većina ovakvih slučajeva ni ne stigne do policije, jer ih žrtve ne prijavljuju iz straha da će njihove porodice i prijatelji saznati za njihovu seksualnu orijentaciju i zbog toga ih odbaciti. Ovakav nivo homofobije ne priliči državi koja teži vladavini prava i jednakosti za sve svoje građane, i, prije svega, ne priliči civilizovanom društvu XXI vijeka.

>>>
Human Rights Action received yesterday, on 22 October 2013, the decision of the Media Self-Regulation Council (MSC) to accept the complaint that HRA submitted to this body because of the decision of daily "Pobjeda" not to publish HRA reaction to comments that Stevan Lilić, president of the Public Policy Institute in Podgorica, made about our organization in a statement published in this media outlet.
Human Rights Action had already filed a lawsuit against daily "Pobjeda" to the competent court in Podgorica, regarding their refusal to publish HRA response.
HRA complaint to MSC is available (in Montenegrin) here.
MSC decision is available (in Montenegrin) here.
Medijsko samoregulatorno tijelo (MSS) dostavilo nam je juče, 22.10.2013. rješenje kojim je usvojilo žalbu koju smo uputili tom tijelu zbog odluke urednika Pobjede da ne objave reagovanje Akcije za ljudska prava na komentare koje je o našoj organizaciji u tom mediju iznio Stevan Lilić, predsjednik Upravnog odbora Instituta za javnu politiku iz Podgorice. 
Povodom istog slučaja Akcija za ljudska prava je podnijela i tužbu za objavljivanje odgovora protiv Pobjede nadležnom sudu u Podgorici.
Žalbu HRA možete preuzeti ovdje.
Odgovor MSS možete preuzeti ovdje.
On the International Day for the Eradication of Poverty, Human Rights Action reminds that this year:
1) the rate of value added tax was increased from 17 to 19%, which led to higher prices and further jeopardized the situation of the poorest population groups of Montenegro;
2) the right to basic social aid (material benefit) of unemployed parents with work ability was limited to 9 months a year, i.e. shortened by 3 months, which further jeopardized their children, bearing in mind that the amount of child benefit for a child who is a beneficiary of social aid was increased by only 4 euros;

>>>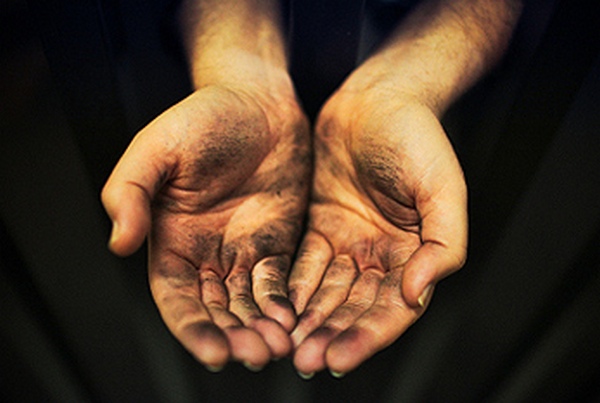 Photo: Hélène Vallée
Na svjetski dan borbe protiv siromaštva, Akcija za ljudska prava podsjeća da je ove godine:
1) povećana stopa poreza na dodatu vrijednost sa 17 na 19 %, što jeste dovelo do povećanja cijena i dodatno ugrozilo položaj najsiromašnijih stanovnika Crne Gore;
2) radno sposobnim nezaposlenim roditeljima pravo na osnovnu socijalnu pomoć – materijalno obezbjeđenje – ograničeno na 9 mjeseci godišnje, tj. uskraćeno je za 3 mjeseca godišnje, što je dodatno ugrozilo njihovu djecu s obzirom da je iznos dječijeg dodatka za dijete koje je korisnik materijalnog obezbjeđenja povećan za samo 4 eura;

>>>
Initiative to pardon citizens of municipality Beranselo, who were sentenced to imprisonment and fines for "obstructing of official persons", i.e. for peaceful protests through which they were protecting their right to a healthy environment guaranteed by the Constitution, a number of applicable laws and ratified international agreements, was submitted today to the President of Montenegro. One of the punishedpersons was a 95-year-old resident of Beranselo from the photograph below.

>>>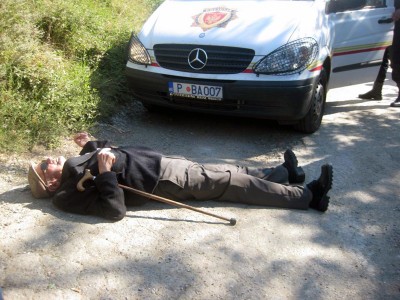 Autor fotografije: Tufik Sofić
Inicijativa za pomilovanje građanki i građana MZ Beranselo kojima su izrečene kazne zatvora i novčane kazne zbog "ometanja službenog lica", odnosno mirnog protesta kojima su štitili pravo na zdravu životnu sredinu garantovanu Ustavom, nizom važećih zakona i potvrđenih međunarodnih ugovora, upućena je danas Predsjedniku Crne Gore. Jedan od kažnjenih je i 95-godišnji mještanin Beransela, koga vidite na fotografiji.

>>>
Around 100 journalists and representatives of civil society held a protest today in Podgorica, in front of the Ministry of the Interior, because of unresolved cases of attacks on journalists.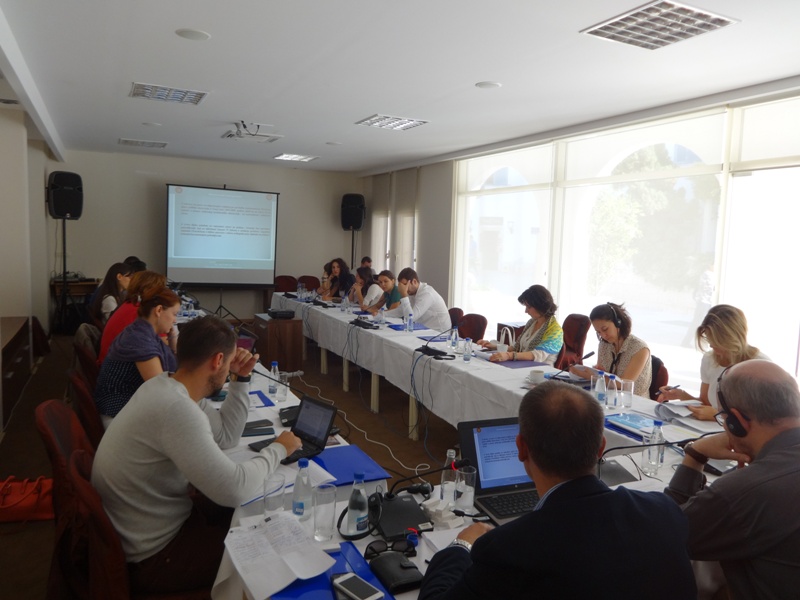 From today's protest in front of the Ministry of the Interior
More information available in an article by Vijesti, at: http://www.vijesti.me/vijesti/softic-znam-ko-su-napadaci-nalogodavac-napada-2007-clanak-154047.
U Podgorici je danas, ispred zgrade Ministarstva unutrašnjih poslova, održan protest oko 100 novinara i predstavnika civilnog sektora  zbog nerazjašnjenih napada na novinare. 
                              Sa današnjeg protesta ispred zgrade Ministarstva unutrašnjih poslova
Više informacija pročitajte u članku Vijesti, na: http://www.vijesti.me/vijesti/softic-znam-ko-su-napadaci-nalogodavac-napada-2007-clanak-154047.
We inform the public that the NGOs Women's Rights Center, Anima, Association of Paraplegics – Podgorica, Centre for Civic Education, Center for Democracy and Human Rights, Center for Development of Non-Governmental Organizations, Center for Monitoring and Research, Center for Roma Initiatives, Children's Rights Center, Civic Alliance, European Movement in Montenegro, Human Rights Action, Institute Alternative,  Institute for Social Inclusion, Juventas, Rule of Law, SOS Hotline – Nikšić, and Women's Safe House will submit the proposal for amendments to articles of the applicable Law on Election of Councellors and Members of the Parliament to the President of the Montenegrin Parliament, the Working Group for Building Confidence in the Election Process, presidents of the parliamentary political parties and the Members of the Parliament, for the purpose of providing higher level of  involvement of women in political life of Montenegro.   
Therefore, we welcome the initiative of the Protector of Human Rights and Freedoms for adopting the Law on Amendments to the Law on Election of Councellors and Members of the Parliament, as well as the amendments proposed for the same purpose by SNP, Pozitivna Crna Gora and the Center for Monitoring (CEMI), because they address the same changes to the existing law that we advocate for.

>>>
Obavještavamo javnost da su nevladine organizacije Centar za ženska prava, Akcija za ljudska prava, Anima Kotor, Centar za građansko obrazovanje, Centar za demokratiju i ljudska prava, Centar za monitoring i istraživanje, Centar za prava djeteta, Centar za razvoj nevladinih organizacija, Centar za romske inicijative, Evropski pokret u Crnoj Gori, Građanska alijansa, Institut za socijalnu inkluziju, Institut Alternativa, Juventas, SOS telefon Nikšić, Sigurna ženska kuća, Udruženje paraplegičara Podgorica, Vladavina prava,  Predsjedniku Skupštine Crne Gore, Radnoj grupi za izgradnju povjerenja u izborni proces, predsjednicima parlamentarnih političkih partija i poslanicama/ima uputili predlog izmjena članova važećeg Zakona o izboru odbornika i poslanika u cilju obezbjeđivanja većeg učešća žena u političkom životu Crne Gore.
U tom pravcu, pozdravljamo inicijativu Zaštitnika ljudskih prava i sloboda za donošenje Zakona o izmjenamama i dopunama Zakona o izboru odbornika i poslanika, kao i amandmane koje su u istom cilju predložili Socijalistička narodna partija (SNP), Pozitivna Crna Gora i Centar za monitoring (CEMI), jer se odnose na izmjene postojećeg zakona koje i mi zagovaramo.

>>>
On the occasion of tomorrow's session of the Parliamentary Gender Equality Committee, when MPs will discuss the Draft Law on Amendments to the Law on Prohibition of Discrimination, Human Rights Action states that the proposed Law significantly improves the existing Law, particularly in terms of the mechanism of judicial protection from discrimination.

>>>
Imajući u vidu sjutrašnju sjednicu Odbora za rodnu ravnopravnost na kojoj će poslanici razmatrati Predlog zakona o izmjenama i dopunama Zakona o zabrani diskriminacije, Akcija za ljudska prava ocjenjuje da predložene izmjene i dopune Zakona o zabrani diskriminacije znatno unapređuju postojeći zakon posebno u smislu mehanizma sudske zaštite od diskriminacije. 

>>>