Human Rights Action (HRA) received with concern the statement of Mr. Kemal Čanović (Social Democratic Party – SDP delegate at the congress held yesterday) that he considers daily Dan to be Montenegrin Charlie Hebdo spreading Islamophobia. Comparison of any media to Charlie Hebdo whose editorial board was the scene of a horrific terrorist attack, especially of daily Dan, whose editor in chief was a victim of a murder unresolved to date is at least inappropriate, and raises concerns and reaction because it can be interpreted as a threat.
HRA reminds that the Parisian weekly Charlie Hebdo got into the focus of world public following the massacre in which, as a revenge for caricatures of the Prophet Mohammed published by the magazine, 12 people were killed – members of the editorial office and a policeman in front of the building where the editorial office is located. This terrible crime can be justified by nothing.
According to available information, the daily Dan announced that the two sons of Mr. Čanović were on the battlefield in Syria, which in the case of one son turned out not to be true, so Čanović was so irritated that he made a comparison between daily Dan and Charlie Hebdo in a context that can be understood as a justification for violence against journalists. However, the participation of Montenegrin citizens in foreign wars is certainly a topic of public interest on which the media have the right to report, especially since participation in foreign armed formations was prescribed as a criminal offense in March this year.

>>>
Akcija za ljudska prava (HRA) je sa zabrinutošću primila izjavu g-dina Kemala Canovića (delegata SDP-a na juče održanom kongresu) da list Dan smatra crnogorskim Šarli Ebdoom koji širi islamofobiju. Poređenje bilo kog medija sa Šarli Ebdoom čija je redakcija bila poprište stravičnog terorističkog napada, a pogotovo Dana, čiji je glavni urednik stradao kao žrtva do danas nerazjašnjenog ubistva je u najmanju ruku neukusno, a izaziva zabrinutost i reakciju jer se može tumačiti i kao prijetnja.
Podsjećamo, pariški nedjeljnik Šarli Ebdo je dospio u žižu svjetske javnosti zbog masakra u kojem je, u znak osvete zbog karikatura proroka Muhameda koje je časopis objavljivao, ubijeno 12 osoba – članova redakcije lista i policajac ispred zgrade u kojoj se redakcija nalazi. Ovaj stravičan zločin ničim nije moguće opravdati.
Prema dostupnim informacijama, dnevni list Dan je objavio da su oba sina gospodina Canovića na ratištu u Siriji, a ispostavilo se da u slučaju jednog sina to nije tačno, pa je Canović iziritiran toliko da je Dan doveo u vezu sa Šarli Ebdoom u kontekstu koji se može shvatiti i kao pravdanje nasilja prema novinarima. Međutim, učešće crnogorskih državljana na stranim ratištima je svakako tema od javnog interesa o kojoj mediji imaju pravo da izvještavaju, pogotovo jer je učestvovanje u stranim oružanim formacijama propisano i kao krivično djelo u martu ove godine.

>>>
The Draft has been promoted insofar by giving up on the proposal from the initial Draft that the state prosecutor, without a court judgment, may order banks to provide information on bank accounts and banking transactions.
The provision introducing the right to complain against the decision of the public prosecutor on dismissal of criminal charges will be useful as well.
However, the Draft Criminal Procedure Code still abounds with proposals that reduce the achieved level of human rights guarantees, including at least two unconstitutional solutions in relation to flat searching and determining secret recording of conversations by the state prosecutor, without a court order.
Restricting access to case files as a whole is contrary to the EU Directive 2012/13 on the access to information in criminal proceedings, and HRA proposed and that the defendant or defense counsel are provided insight into the criminal charges, instead of "presenting" its content, in order to respect the right to defense.
Bearing in mind that the European Committee for the Prevention of Torture noted that Montenegro did not effectively counter the practice of ill-treatment by the police, HRA sees no justification for extending the deadline for escorting the arrested persons from the police to the state prosecutor from 12 to 24 hours, for omitting the right of attorney and family members of the arrested person to demand from the public prosecutor to order medical examination, that the right to appeal to the decision on detention is limited to 8 hours (so far it was not limited by a deadline), as well to extend police detention from maximum of two to three days. Instead of such amendments, risky for protecting the integrity and personal liberty, HRA proposed that the state prosecutors are explicitly imposed duty to provide medical examination of the arrested persons whenever they learn of indications that abuse has occurred, and that the capacity of the public prosecutor's office are not strengthened at the expense of human rights, but in another way.

>>>
Predlog zakona je unaprijeđen utoliko što se odustalo od predloga iz Nacrta da državni tužilac, bez odluke suda, može da naredi bankama da dostave podatke o bankovnim računima i bankarskim transakcijama.
Biće korisna i odredba kojom se uvodi pravo na pritužbu protiv rješenja državnog tužioca o odbacivanju krivične prijave.
Međutim, Predlog ZKP-a i dalje obiluje predlozima koji snižavaju postignuti nivo garancija ljudskih prava, uključujući i bar dva neustavna rješenja u odnosu na pretresanje stana i određivanje tajnog snimanja razgovora od strane državnog tužioca, bez naredbe suda.
Ograničavanje uvida u spise predmeta u cjelini suprotno je Direktivi EU 2012/13 o pristupu informacijama u krivičnom postupku, a predložili smo i da se okrivljenom, odnosno braniocu omogući uvid u krivičnu prijavu, umjesto da mu se "predočava" njen sadržaj, u cilju poštovanja prava na odbranu.
Imajući u vidu da je i Evropski komitet za sprječavanje mučenja konstatovao da se Crna Gora nije djelotvorno suprotstavila praksi zlostavljanja u policiji, ne vidimo opravdanje da se produžava rok za sprovođenje uhapšene osobe iz policije državnom tužiocu sa 12 h na 24 h, da se iz zakona izostavi pravo advokata i članovima porodice uhapšene osobe da od državnog tužioca zahtijevaju da naloži njen zdravstveni pregled, da se pravo žalbe na rješenje o zadržavanju ograniči na 8 h, a do sada nije bilo ograničeno rokom, kao ni da se zadržavanje u policiji sa maksimalno dva dana produži na tri. Umjesto takvih izmjena, rizičnih za zaštitu integriteta i slobode ličnosti, predložili smo da se državni tužioci izričito obavežu da obezbijede ljekarski pregled uhapšene osobe uvijek kada saznaju za indicije da je došlo do njenog zlostavljanja, kao i da se kapaciteti državnog tužilaštva ne jačaju o trošku ljudskih prava, već na drugi način.

>>>
Human Rights Action (HRA) accepts with regret the decision of the Basic State Prosecutor's Office in Kolašin to suspend further investigation of the incident of breaking glass on the vehicle of daily Dnevne novine journalist, Zorica Bulatović. Basic State Prosecutor has suspended the investigation because the crime was qualified as Destroying or Damaging Property of Another Person that is prosecuted by private lawsuit, so the private plaintiff Zorica Bulatović is expected to conduct the investigation and prosecute independently.
However, last year in an almost identical case of burning a vehicle of a police officer, the Basic State Prosecutor's Office in Podgorica decided to qualify the offence as Endangering Safety in concurrence with criminal offence Destroying or Damaging Property of Another Person, for which the trial is in progress.
The decision of the prosecution to opt in this case for a qualification that transfers the responsibility for the investigation and detection of the perpetrator to the journalist contributes to an atmosphere of impunity for attacks on journalists in Montenegro. In this context, particularly concerning is the fact that the journalist stated several times that she feared for her safety because she had published an article pointing to violations of the law by private companies and civil servants.
Akcija za ljudska prava (HRA) sa žaljenjem prihvata odluku Osnovnog državnog tužilaštva u Kolašinu da obustavi dalju istragu incidenta lomljenja stakala na vozilu novinarke Dnevnih novina Zorice Bulatović. ODT je istragu obustavilo jer je djelo kvalifikovalo kao Uništenje i oštećenje tuđe stvari za koje se gonjenje preduzima po privatnoj tužbi, pa se od privatnog tužioca Zorice Bulatović očekuje da samostalno vodi istragu i preduzme gonjenje.
Međutim, prošle godine je ODT u Podgorici, u skoro identičnom slučaju paljenja vozila policijskog službenika, odlučilo da djelo kvalifikuje kao Ugrožavanje sigurnosti u sticaju sa k. d. Uništenje i oštećenje tuđe stvari, za koje se i sudi.
Odluka tužilaštva da se u ovom slučaju opredijeli za kvalifikaciju koja odgovornost za istragu i otkrivanje počinioca prebacuje na novinarku doprinosi atmosferi nekažnjivosti napada na novinare koja vlada u Crnoj Gori. U ovom kontekstu posebno zabrinjava činjenica da je i sama novinarka više puta ponovila da strahuje za svoju sigurnost, jer je objavila tekstove koji su ukazivali na kršenje zakona od strane privatnih firmi i državnih službenika.
I ovaj slučaj pokazuje da bi bilo opravdano uvesti nova krivična djela kojima bi se omogućilo da i novinari, kao i službena lica, dobiju pojačanu zaštitu u obavljanju profesije jer je novinarstvo profesija od posebnog javnog interesa u demokratskom društvu, a njeni pripadnici su očigledno izloženi pojačanom riziku. Predložene dopune Krivičnog zakonika bi mogle da obezbijede i da se napad na imovinu novinara istražuje i goni po službenoj dužnosti, dodatno bi se iskazala svijest o značaju novinarske profesije, a strože kazne bi mogle doprinijeti odvraćanju potencijalnih počinilaca od ovakvih napada ubuduće.

>>>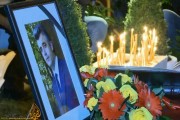 Tomorrow we commemorate eleven years passing from the murder of Duško Jovanović, journalist and editor in chief of daily Dan. Eleven years later only one person is being tried for complicity in his murder and for the third time.
HRA reiterates what it said on this day already several years ago: so far, the competent state authorities have not conducted effective investigation capable of leading to all accomplices as well as those who ordered the crime. In order for an investigation to be "effective", it has to be led urgently and expeditiously, in a manner suitable for leading to identification and punishment of all responsible – the perpetrators, as well as those who ordered the murder. Any deficiency in the investigation, which reduces the chance to discover all the perpetrators, both the direct ones and those who ordered or organized the crime, does not meet the minimum international standard and represents a violation of the procedural aspect of the right to life under Article 2 of the European Convention on Human Rights.
HRA pins its last hopes on the work of the Commission for monitoring actions of the competent state authorities regarding the investigations of old and recent cases of intimidation and violence against journalists, murders of journalists and attacks on media property and its contribution for completely resolving this case and bringing those responsible to justice. HRA believes that it would be important for future efficient functioning of the police and state prosecution in Montenegro that the Commission points to concrete failures in the investigation.

>>>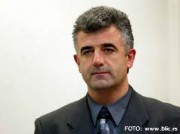 Sjutra se navršava jedanaest godina od nekažnjenog ubistva Duška Jovanovića, novinara i glavnog i odgovornog urednika dnevnog lista Dan. Jedanaest godina kasnije sudi se jedinom licu za saizvršilaštvo u njegovom ubistvu i to po treći put.
Nažalost, ponavljamo ono što smo na današnji dan rekli i prije četiri godine: nadležni državni organi do sada nijesu sproveli djelotvornu istragu koja bi dovela do ostalih saizvršilaca kao i nalogodavaca ovoga zločina. Da bi istraga bila "djelotvorna", ona mora biti vođena hitno i ekspeditivno, na način podoban da dovede do otkrivanja i kažnjavanja svih odgovornih lica – izvršilaca, kao i nalogodavaca. Svaki nedostatak u istrazi, koji smanjuje šanse da se otkriju svi izvršioci, kako neposredni, tako i oni koji su naredili ili organizovali zločin, ne zadovoljava ovaj minimalni međunarodni standard i predstavlja kršenje proceduralnog aspekta prava na život po članu 2 Evropske konvencije o ljudskim pravima.
Poslednje nade polažemo u rad Komisije za praćenje postupanja nadležnih organa u istragama slučajeva prijetnji i nasilja nad novinarima, ubistava novinara i napada na imovinu medija i njen doprinos da se ovaj zločin do kraja rasvijetli i odgovorni privedu pravdi. Smatramo da bi za buduće djelotvorno funkcionisanje policije i državnog tužilaštva u Crnoj Gori bilo neophodno da Komisija ukaže na konkretne propuste u dosadašnjem vođenju ove istrage.

>>>
This May we are commemorating 23 years since the war crime was committed in Montenegro against Bosnian-Herzegovian Muslim refugees, so called "Deportation of refugees". At least 66 Bosnian Muslim civilians were illegally arrested on the territory of Montenegro and handed over to their enemy army of Bosnian Serbs in Bosnia and Herzegovina.
Non-governmental organisations Human Rights Action, Centre for Civic Education and Anima organised on Monday, 25 May 2015, a memorial gathering in front of the Security Center Herceg-Novi marking the 23rd anniversary of this crime. The commemoration was attended also by the representatives of NGOs "Number 19" and Movement for Neutrality of Montenegro, head of the municipal caucus club of the Democratic front and Movement for Change, Mr. Milovan Baždar, head of the municipal caucus club of the Social-Democratic Party, Mr. Dragan Šimrak, as well as the wife and son of late Mr. Osman Bajrović who was arrested and deported and whose grave remains unknown to date.
The audience was addressed by Ms. Tea Gorjanc Prelević, executive director of NGO Human Rights Action, Ms. Nedžiba Bajrović, wife of late Osman Bajrović, Mr. Dragan Šimrak and Mr. Milovan Baždar, who jointly advocated for:
- Placing a memorial in front of the Security Center Herceg-Novi building,
– Establishing the Day of Remembrance for the victims of the crime of deportation, and
– Criminal justice for victims including determination of individual criminal responsibility for the war crime that remains unpunished to date.

>>>
Ovih dana se navršava 23 godine otkako je izvršen zločin protiv izbjeglih Muslimana iz Bosne i Hercegovine, poznatiji kao "Deportacija izbeglica". Najmanje 66 izbjeglica je nezakonito uhapšeno na teritoriji Crne Gore, a zatim isporučeno njima neprijateljskoj vojsci bosanskih Srba u Bosni i Hercegovini. Izbjeglice lišene slobode su, po pravilu, dovedene u Centar bezbjednosti Herceg-Novi, koji je služio kao sabirni centar, odakle su 25. maja autobusima transportovani u koncentracioni logor u Foču, odnosno 27. maja na neutvrđenu lokaciju u istočnoj Bosni, gdje su svi ubijeni. Još uvijek nijesu pronađeni posmrtni ostaci svih žrtava.
Nevladine organizacije Akcija za ljudska prava, Centar za građansko obrazovanje i Anima su danas ispred zgrade Centra bezbjednosti u Herceg Novom organizovale memorijalnI skup kojim je obilježeno 23 godine od ovog zločina. Skupu su prisustvovali i predstavnici NVO "Broj 19", Pokreta za neutralnost Crne Gore, šef odborničkog kluba DF i PzP Milovan Baždar, šef odborničkog klupa SDP Dragan Šimrak, kao i supruga i sin pokojnog Osmana Bajrovića koji je uhapšen i deportovan i čiji je grob do danas nepoznat.
Na skupu su govorili Tea Gorjanc Prelević, izvršna direktorica NVO Akcija za ljudska prava, Nedžiba Bajrović, supruga pokojnog Osmana Bajrovića i Dragan Šimrak, šef odborničkog klupa SDP i Milovan Baždar, šef odborničkog kluba DF i PzP. Oni su se zajednički založili da se uspostavi spomen obilježje ispred zgrade Centra bezbjednosti Herceg-Novi, da se 27. maj proglasi danom sjećanja na ovaj zločin kao i za krivičnu pravdu za žrtve koja podrazumijeva konačno utvrđivanje pojedinačne krivične odgovornosti za zločin.

>>>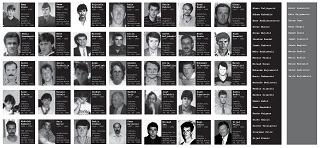 Ovih dana se navršava 23 godine od kako je u Crnoj Gori izvršen zločin protiv izbjeglih Muslimana iz Bosne i Hercegovine, poznatiji kao "Deportacija izbeglica". Nevladine organizacije Akcija za ljudska prava, Centar za građansko obrazovanje i Anima će u ponedjeljak, 25. maja 2015. godine, u podne, ispred zgrade Centra bezbjednosti Herceg-Novi, odakle je većina izbjeglica organizovano nezakonito deportovana, položiti cvijeće i zajednički odati počast žrtvama.
Podsjećamo, crnogorska policija je u maju i junu 1992. nezakonito uhapsila najmanje 66 civila, koji su u Crnu Goru izbjegli od rata u Bosni i Hercegovini, i u svojstvu talaca ih predala vojsci bosanskih Srba da im posluže za razmjenu ratnih zarobljenika. Većina izručenih odmah su ubijeni, ostali su ubijeni u logorima, a nekolicina je preživjela mučenje i na kraju su razmijenjeni. Još uvek se nekim žrtvama deportovanim iz Herceg-Novog 27. maja 1992. ne zna ni grob, niti gdje su tačno ubijeni.
Nevladine organizacije (HRA, CGO i Anima) i predsjednik Savjeta za građansku kontrolu rada policije, Aleksandar Saša Zeković, su prije 4 i 3 godine uputili tri inicijative:
inicijativu predsjedniku Skupštine Crne Gore Ranku Krivokapiću i svim šefovima poslaničkih klubova, da se 27. maj proglasi Danom sjećanja na žrtve zločina deportacije izbjeglica 1992. godine iz Crne Gore;
inicijativu tadašnjem predsjedniku Vlade Crne Gore Igoru Lukšiću, ministru unutrašnjih poslova Ivanu Brajoviću i ministru kulture Branislavu Mićunoviću, kao i tadašnjem predsjedniku Skupštine Opštine Herceg-Novi, Dejanu Mandiću – da se podigne spomen obilježje žrtvama deportacije izbjeglica 1992. godine ispred objekta Uprave policije u Herceg Novom, podržavajući tako i želju porodica deportovanih žrtava;
2012. godine je upućena inicijativa i da crnogorska policija uputi izvinjenje zbog primjene policijskih ovlašćenja tokom deportacije izbjeglica iz BiH.
The Judicial Council, the Bar Association, President of the Basic Court in Podgorica and High Court in Podgorica – competent to determine violations of the rules of professional ethics and disciplinary responsibility of judges and the attorney who acted in a bias and unprofessional manner in criminal trial against Moldovan citizen Svetlana Čabotarenko (S.Č) – denied competence or ignored our complaints submitted five months ago, thus failing to fulfill their legal obligations in accordance with their jurisdiction. Apparently there is no will to act in this case because of the position of the Prime Minister of Montenegro that this case of abuse, forcing into prostitution and trafficking of S.Č. was invented in order to prevent the political independence of Montenegro. However, no evidence was offered to support this claim, and those that had been offered in the criminal proceeding against S.Č. for perjury are notorious in covering up trafficking in human beings. We would like to reitterate that in this case, unfortunately, noone scrutinize the evidence, because the judges and court-appointed attorney acted obviously partially and unprofessionally, in a way that should not be a tribute to judicial and attorney profession in a Member State of the Council of Europe aiming at membership in the European Union. We expect that at least the MPs of the Montenegrin Parliament and the European Commission will pay due attention to this case when assessing the capacity of institutions – the Judicial Council and the Bar Association of Montenegro – to ensure the rule of law and respect for professional ethics.
The Disciplinary Prosecutor of the Bar Association of Montenegro Živko Savović, president of the Bar Association Zdravko Begović, President of the Basic Court in Podgorica Zoran Radović and the President of the Commission for Judicial Code of Ethics Dobrica Šljivančanin completely ignored our complaint from December 2014 regarding conduct of attorney Bosko Laličić and judges Goran Đuković, i.e. Miljana Pavlićević, Hasnija Simonović and Evica Durutović in the criminal proceedings against Moldovan citizen S.Č, despite the submitted urgencies. Such conduct is inonsistent with their responsibilities and inappropriate to the reputation of the functions they perform.
The President of the High Court in Podgorica Boris Savić declined his jurisdiction to review the merits of the complaints on the work of judges of the High Court in Podgorica, Miljana Pavlićević, Hasnija Simonović and Evica Durutović, as well as the Basic Court in Podgorica judge Goran Đuković, on the grounds that the same complaint was already submitted to the Judicial Council. He expected the Judicial Council to assess whether it would be necessary that he deals with this complaint, and since the Judicial Council never adressed him with this regard, he did not act upon the complaint, although he was directly competent to do so.

>>>
Sudski savjet, Advokatska komora, predsjednici Osnovnog suda u Podgorici i Višeg suda u Podgorici – nadležni da utvrde kršenje pravila profesionalne etike i disciplinsku odgovornost sudija, odnosno advokata koji su pristrasno i neprofesionalno postupali u krivičnom suđenju protiv moldavske državljanke Svetlane Čabotarenko (S.Č) – oglasili su se nenadležnima ili su ignorisali naše pritužbe podnijete prije pet mjeseci, propuštajući tako da izvrše zakonske obaveze u skladu sa svojim nadležnostima. Očigledno ne postoji volja da se postupa u ovom slučaju zbog stava predsjednika Vlade Crne Gore da je slučaj zlostavljanja, primoravanja na prostituciju i trgovine S.Č. izmišljen u političkom cilju sprečavanja nezavisnosti Crne Gore. Međutim, za ovakvu tvrdnju nisu ponuđeni dokazi, a oni koji su ponuđeni u krivičnom postupku vođenom protiv S.Č. zbog krivičnog djela Davanje lažnog iskaza su notorni u prikrivanju trgovine ljudima. Ponavljamo da u ovom slučaju nažalost niko ponuđene dokaze nije kritično sagledavao, jer su i sudije i advokat po službenoj dužnosti postupali očigledno pristrasno i neprofesionalno, na način koji ne bi trebalo da služi na čast sudijskoj i advokatskoj profesiji u državi članici Savjeta Evrope koja pretenduje i na članstvo u Evropskoj uniji. Očekujemo da bar poslanici Skupštine Crne Gore i Evropska komisija poklone dužnu pažnju ovom slučaju prilikom procjene sposobnosti institucija – Sudskog savjeta i Advokatske komore Crne Gore – da obezbijede vladavinu prava i poštovanje profesionalne etike.
Disciplinski tužilac Advokatske komore Crne Gore Živko Savović, predsjednik Advokatske komore Zdravko Begović, predsjednik Osnovnog suda u Podgorici Zoran Radović i predsjednik Komisije za Etički kodeks sudija Dobrica Šljivančanin potpuno su ignorisali naše pritužbe iz decembra 2014. godine na postupanje advokata Boška Laličića i sudije Gorana Đukovića, odnosno sudija Miljane Pavlićević, Hasnije Simonović i Evice Durutović u krivičnom postupku vođenom protiv moldavske državljanke S.Č, uprkos i dostavljenim urgencijama. Takvo postupanje nije u skladu s njihovim nadležnostima i neprimjereno je ugledu funkcija koje obavljaju.
Predsjednik Višeg suda u Podgorici Boris Savić oglasio se nenadležnim da ocjeni osnovanost pritužbe na rad postupajućih sudija u njegovoj nadležnosti, sudija Višeg suda u Podgorici Miljane Pavlićević, Hasnije Simonović i Evice Durutović, kao i sudije Osnovnog suda u Podgorici Gorana Đukovića, zato što smo istu pritužbu uputili i Sudskom savjetu. On je očekivao da Sudski savjet procjeni da li on tom pritužbom treba da se bavi, pa kako mu se Sudski savjet nije obratio, pritužbom se nije bavio ni on, iako je bio i neposredno nadležan da postupa po pritužbi.

>>>
NGOs Human Rights Action (HRA), Centre for Civic Education (CCE), Center for Monitoring and Research (CeMI), Women's Rights Center and Juventas on 28 April 2015 submitted to the Deputy Prime Minister for political system, foreign and interior policy Mr. Duško Marković the initiative for amending the Decree on the manner of and procedure for establishing cooperation between state administration bodies and non-governmental organisations in order to enable NGOs to propose members in the Government appointed working bodies (e.g. working bodies for drafting legislation) who do not hold Montenegrin citizenship and residence.
The Deputy Prime Minister forwarded this initiative to the Minister of Interior Affairs, Raško Konjević, who replied to it (his reply – in Montenegrin – is available here). He said that this was a legitimate restriction, as the working bodies "directly execute state administration tasks for which it is necessary to have a minimal legal bond between the State of Montenegro and member of the working group (citizenship and residence)." He reminded that hiring foreign experts who would assist the work of the working groups is possible, but not as members proposed by Montenegrin NGOs.

>>>
Nevladine organizacije Akcija za ljudska prava (HRA), Centar za građansko obrazovanje (CGO), Centar za monitoring i istraživanje (CeMI), Centar za ženska prava i Juventas podnijele su 28.4.2015. inicijativu potpredsjedniku Vlade za politički sistem, unutrašnju i spoljnu politiku, Dušku Markoviću, da se izmjenom Uredbe o načinu i postupku ostvarivanja saradnje organa državne uprave i nevladinih organizacija omogući nevladinim organizacijama da za članove/ice radnih tijela Vlade (npr. radne grupe za izradu propisa) predlažu i osobe koje nemaju crnogorsko državljanstvo i prebivalište u Crnoj Gori.
Potpredsjednik Vlade je proslijedio incijativu Ministru unutrašnjih poslova, Rašku Konjeviću, koji je na nju odgovorio (odgovor je dostupan ovdje). On je rekao da se radi o legitimnom ograničenju, jer se kod radnih grupa radi o "neposrednom vršenju poslova državne uprave za koje je neophodno da postoji minimum pravne veze između države Crne Gore i člana radne grupe (državljanstvo i prebivalište)". Podsjetio je da je moguće angažovanje stranih eksperata da pomognu i rad radnih grupa, ali ne kao njihovi članovi koje mogu da predlažu crnogorske NVO.

>>>