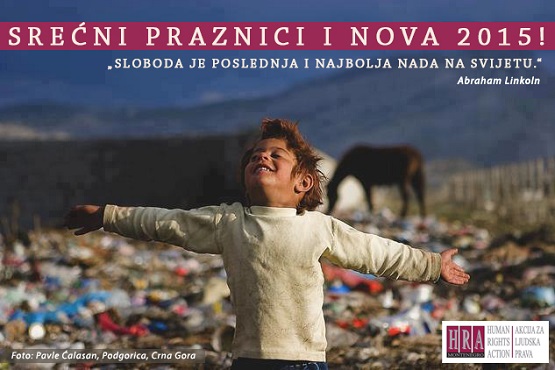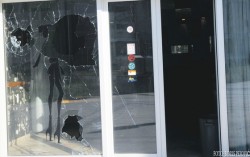 HRA condemns the last, 26th (TWENTY SIXTH) attack on LGBTIQ Social Centre in Podgorica, as well as previous 25 attacks, and calls upon the authorities to effectively investigate, identify and punish the perpetrators.
Police prosecuted none of the attacks, and the penultimate attack is particularly concerning because the facilities of the social center have been guarded by the police. Given the fact that the Police Directorate provided no justification for this, one can only speculate whether the police are actively or passively supporting such attacks?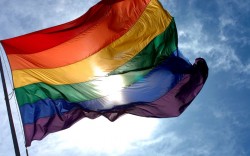 Osuđujemo poslednji 26. (DVADESETŠESTI) napad na LGBTIQ Socijalni centar u Podgorici, kao i prethodnih 25 napada i pozivamo nadležne institucije da hitno istraže, otkriju i kazne počinioce.
Policija nije procesuirala nijedan od napada, a pretposlednji posebno zabrinjava jer su prostorije Socijalnog centra istovremeno bile i čuvane od strane policije. Kako se u međuvremenu Uprava policije nikako nije opravdala, ostaje samo da se nagađa da li policija i aktivno ili samo pasivno podržava ovakve napade?
Findings published in the report of the expert of the European Union, Maurizio Salustro, on war crimes in Montenegro, largely coincide with the positions of HRA which were published in May 2013 in HRA's analysis of the prosecution of war crimes, as well as HRA's press releases on the occasion of the first instance and final decisions in cases of Morinj and Deportation of refugees.
Although HRA has timely pointed to the exact same obvious mistakes in application of the law by the State Prosecutor's Office and the courts in the above cases, which were pointed out by the European Commission expert as well, our arguments had no response.

Objavljeni zaključci iz izvještaja eksperta Evropske unije, Mauricija Salustra, o procesuiranju ratnih zločina u Crnoj Gori, umnogome se poklapaju sa stavovima HRA koje smo u maju 2013. objavili u našoj analizi o procesuiranju ratnih zločina, kao i u saopštenjima za javnost povodom prvostepenih i pravosnažnih odluka u slučajevima Morinj i Deportacija izbjeglica.
Nažalost, iako smo blagovremeno u pomenutim slučajevima ukazivali na iste očigledne greške u primjeni prava i od strane i državnog tužilaštva i sudova, na koje je ukazao ekspert Evropske komisije, naši argumenti nisu imali nikakvog odjeka.
Očekujemo sada od vrha pravosuđa, Sudskog savjeta i Vrhovnog državnog tužioca da kada sagledaju kritike eksperta Evropske unije u odnosu na kvalitet optužnica i pravosnažnih presuda u predmetima za ratne zločine, obavijeste javnost što sad namjeravaju da preduzmu da utvrde odgovornost za propale procese, obezbijede vladavinu prava u Crnoj Gori i ostvare pravdu za žrtve ratnih zločina.
Obavještavamo da su nevladine organizacije Akcija za ljudska prava, Sigurna ženska kuća i Centar za ženska prava Sudskom savjetu uputile pritužbu na rad sudije Osnovnog suda u Podgorici, Gorana Đukovića, kao i sudija Višeg suda u Podgorici, Miljane Pavlićević, Hasnije Simonović i Evice Durutović u vezi sa postupkom koji su Zoran Piperović i Ekrem Jasavić kao supsidijerni tužioci vodili protiv okrivljene moldavske državljanke Svetlane Čabotarenko (S.Č.) zbog krivičnog djela Davanje lažnog iskaza. Pritužba Sudskom savjetu je dostupna ovdje.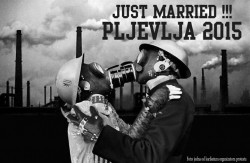 Human Rights Action (HRA) supports NGOs Breznica, Green Home and MANS in their efforts to attract attention of the authorities to the problem of continuous violation of the right to life of citizens of Pljevlja and contribute to urgent solving of this issue.
There is absolutely no doubt that right to life of the citizens of has been continuously jeopardised due to intensely polluted environment.
According to the latest data available, in addition to recommendations to avoid staying outdoors in morning and evening hours, it was announced that the water in the city is not safe not even for maintaining hygiene. One can easily assume that most citizens will not be able to provide sufficient quantities of quality water in another way.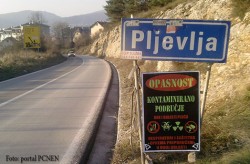 Akcija za ljudska prava podržava NVO Breznicu, NVO Green Home i MANS u naporima da privuku pažnju nadležnih na kontinuirani problem ugrožavanja prava na život stanovnika Pljevalja i doprinesu da se on pod hitno riješi.
Nema sumnje da je zbog intenzivno zagađene životne sredine građankama i građanima Pljevalja u kontinuitetu ugroženo pravo na život.
Upon analyzing the final verdict following the trial in which Moldovan citizen Svetlana Čabotenko (S.Č.) was accused and sentenced for perjury, our organizations conclude that the state of Montenegro did not provide her with a fair trial. Instead, her trial in absentia had all the elements of state persecution of a woman who in her capacity of victim of human trafficking, forced prostitution and ill-treatment testified in a 2002 criminal investigation case that unfortunately never led to a trial, in which she mentioned some of the highest state servants of Montenegro. The decision of the state prosecutor back in 2003 to abolish the criminal proceedings in which S.C. testified was highly controversial, criticized by the judge leading the investigation, as well as by the CoE/OSCE experts who reviewed it.
Na osnovu analize pravosnažne presude u postupku koji su Zoran Piperović i Ekrem Jasavić kao supsidijerni tužioci vodili protiv okrivljene moldavske državljanke Svetlane Čabotarenko (S.Č.) zbog krivičnog djela Davanje lažnog iskaza, zaključujemo da Crna Gora S.Č. nije obezbijedila pravično suđenje, već suđenje u odsustvu koje je imalo sve elemente državnog progona žrtve zlostavljanja, primoravanja na prostituciju i trgovine ljudima.
Sudija Osnovnog suda u Podgorici, Goran Đuković postupao je očigledno pristrasno i nije obezbijedio ravnopravan tretman okrivljenoj u postupku, tako što nije izveo ni jedan dokaz koji bi joj mogao ići u prilog, nije reagovao na potpuno pasivno ponašanje njenog branioca po službenoj dužnosti ("B.L."), nekritično prihvatao materijalne dokaze poput ugovora o njenom angažmanu u okviru trupe "plesačica" i dopisa MUP-a o prelasku granice, koji su notorni u slučaju maskiranja trgovine ljudima, nekritično prihvatao sve izjave tužilaca uključujući i one uvredljive i omalovažavajuće na račun sudije Višeg suda u Podgorici koja je vodila istražni postupak, advokata S.Č, koje je zastupao u vrijeme istrage 2001-2003. i direktorice SŽK, u čijem skloništu je S.Č. boravila. Sudja Đuković se istakao i skandaloznim zapažanjem u presudi kako je "nelogično" da bi crnogorski državnik mogao raskalašno živjeti ili da bi zamjenik Vrhovnog državnog tužioca mogao vršiti krivična djela kao što je posredovanje u vršenju prostitucije.
Center for Monitoring and Research (CeMI) and Human Rights Action (HRA) protest the Government of Montenegro establishing the Council for monitoring the implementation of the judiciary reform 2014 – 2018, without announcing a public call for non-governmental organizations involved in the judicial reform monitoring process to nominate their representatives.
Centar za monitoring i istraživanje (CeMI) i Akcija za ljudska prava (HRA) izražavaju protest zbog činjenice da je Vlada Crne Gore osnovala Savjet za praćenje sprovođenja reforme pravosuđa 2014-2018, bez raspisivanja javnog poziva za nevladine organizacije uključene u proces praćenja reforme pravosuđa da kandiduju svoje predstavnike.
Ovakav potez pokazuje da Vlada, nažalost, nije spremna da otvori zvaničan proces praćenja reforme pravosuđa za širu stručnu i posebno kritičku javnost, i tako rezultate sprovođenja strateških ciljeva učini transparentnim.
HRA wishes to use this opportunity to draw attention to the common positions of as many as four committees of the United Nations that have discussed the respect for human rights in Montenegro this year – Human Rights Committee, Committee on the Elimination of Racial Discrimination, Committee on Economic, Social and Cultural Rights and Committee for the Prevention of Torture.
In their own domain each committee made a number of recommendations, however, together they came to the following five conclusions:
1) Adequate protection of human rights requires an independent and impartial judiciary in Montenegro, and to this end all necessary measures should be taken, primarily to prescribe clear and objective criteria and procedures for the appointment, promotion and establishment of accountability of judges;
Koristimo priliku da danas skrenemo pažnju na zajedničke stavove čak četiri komiteta Ujedinjenih nacija koji su ove godine razmatrali kako Crna Gora poštuje ljudska prava – Komiteta za ljudska prava, Komiteta za eliminaciju rasne diskriminacije, Komiteta za ekonomska, socijalna i kulturna prava i Komiteta za sprječavanje torture.
Svaki komitet je, u svom domenu, dao brojne preporuke, ali su zajedno došli do sljedećih 5 zaključaka:
1) da je za adekvatnu zaštitu ljudskih prava neophodno obezbijediti nezavisno i nepristrasno sudstvo u Crnoj Gori i da u tom cilju treba preduzeti sve potrebne mjere, a prvenstveno propisati jasne i objektivne kriterijume i postupke za imenovanje, napredovanje i utvrđivanje odgovornosti sudija;
Human Rights Action submitted a letter to the Supreme State Prosecutor (SSP), Ivica Stanković, asking him to:
(1) Inform the public whether he has established a commission to investigate the work of public prosecutors in disputed cases (including 12 cases that HRA has brought to the attention of the State Prosecutor's Office earlier), as announced in a TV interview with Petar Komnenić, and if so, when the commission's report could be expected;