In a landmark decision, the Constitutional Court of Montenegro found that by upholding the ban of gay pride march in Nikšić, the second largest city in Montenegro, the Montenegrin Supreme Court violated freedom of peaceful assembly, as guaranteed by the Article 52 of the Constitution of Montenegro, Article 11 of the European Convention on Human Rights and Article 21 of the International Covenant on Civil and Political Rights.
The Constitutional Court adopted the constitutional complaint filed in 2016 by the executive director of Human Rights Action (HRA), Tea Gorjanc-Prelević, for NGOs LGBT Forum Progres and Hiperion, which were prohibited by the police in 2015 to organise a peaceful march to promote rights of sexual and gender minorities (pride) in Nikšić.
The Constitutional Court abolished  the judgment of the Supreme Court (Uvp. No. 247/16) of 27 September 2016 brought by judges Stanka Vučinić (president of Chamber), Miraš Radović and Hasnija Simonović (members of Chamber), upholding the ban instituted by the Ministry of Internal Affairs and the Police Directorate. The Constitutional Court did not accept the position of the Supreme Court on "the broad scope of margin of appreciation of the state in this case", but concluded that the ban was not necessary in a democratic society and that groups threatening with violence must not be allowed to suppress freedom of peaceful assembly.
The Constitutional Court found that the state failed to fulfil its positive obligation to secure the gathering based on the international standard of the right to peaceful assembly, regardless of threats by soccer fans and the announced protests of the Yugoslav Communist Party.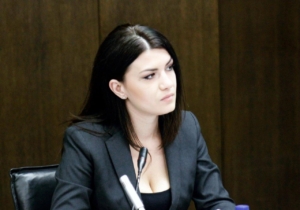 Bojana Jokić, President of LGBT Forum Progres (on behalf of the organisers): "We are encouraged by this decision of the Constitutional Court, because it not only represents a great positive development in the Montenegrin judicial practice, but also sends a very clear message to the LGBTIQ community and the domestic public that human rights and freedoms of all citizens must be respected and promoted. We are very pleased that the Constitutional Court in its opinion called for relevant examples of European and international court practice, as well as unequivocally established that the ban of a Pride in Nikšić violated the laws and the Constitution of Montenegro.
We are sorry that the Administrative and Supreme Court failed to recognize a clear and obvious violation of the human rights and freedoms of the LGBTIQ community, and that their decisions are not based on relevant international judicial practice and positive Montenegrin legislation. We hope that the Supreme Court, to whom this case is now being returned for re-decision, will make a decision that is in accordance with the Constitution and laws of Montenegro, as well as the opinion of the Constitutional Court – the highest legal instance in the country. If the decision of the Supreme Court is negative again, it will be a clear indication that LGBTIQ persons only have their human rights on paper, but not in practice.
Finally, the entire process of the ban of Pride in Nikšić clearly indicates all those problems that LGBT Forum Progress tends to solve for years – insufficient sensitivity of the courts, lack of knowledge and understanding of domestic legislation and international practice, as well as untimely information on current standards in given area. This problem is most evident in the lower courts in Montenegro, but now we see that it is present at the level of the Supreme Court and other courts."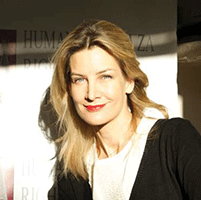 Tea Gorjanc Prelević, HRA Executive Director (legal representative): "The Constitutional Court confirmed by this decision one of the basic rules of a democratic society that the state should not allow people who threaten violence and protest prevent others to exercise the right to peaceful assembly and expression of different attitudes. It is simply unbelievable that the Administrative Court and the Supreme Court of Montenegro supported capitulation of the Police and Ministry of Interior to  soccer  fans threatening violence and refused to protect human rights in this obvious case of their violation, and that we had to wait for three years until the Constitutional Court applied European standards. I hope that after this decision, the Ministry of Interior will show readiness to secure the right to peaceful gathering to everyone, including the organizers of Pride in Nikšić, without waiting for the Supreme Court to make a new decision and overturn the ban."The Court did not accept the position of the Supreme Court of Montenegro on "the broad scope of margin of appreciation of the state in this case", but concluded that the ban was not necessary in a democratic society and that groups threatening with violence must not be allowed to suppress freedom of peaceful assembly."